The Signal from Tölva may scratch the action itch No Man's Sky left you with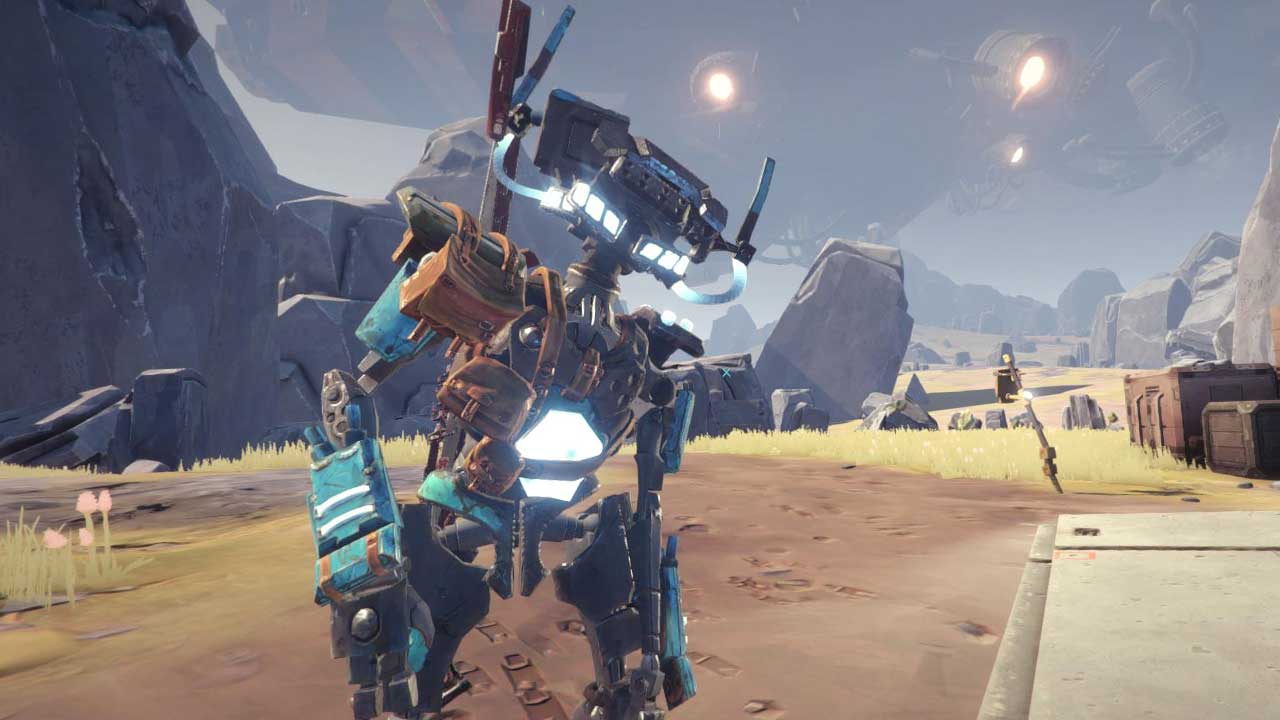 The Signal from Tölva is a science fiction exploration game with upgrades, hacking, resources - and loads of shooting.
Sir, You Are Being Hunted developer Big Roibot has released the first gameplay trailer for its new sci-fi open-world FPS, The Signal from Tölva.
As you may or may not know, Big Robot is headed up by Jim Rossignol of Rock Paper Shotgun fame, and RPS is one of our vaguely-defined relatives under the glorious Gamer Network banner. I give you this information so that you may choose to eschew all our articles on the subject if the connection causes you concern.
As you'll see in the video above, The Signal from Tölva has players taking control of territory on a quest to uncover the secrets of a mysterious signal. But there are multiple rival factions sharing the planet, and they're out there patrolling, surveying and taking each other's bases. It's the player's job to advance their faction's interests while navigating enemy activities.
What makes this particularly interesting is enemy activity is all AI-driven - there's no scripting. So every time you play, you ought to see at least minor variations in the balance of power on the map as enemies react to your activities. It almost looks and sounds a bit like what some people seem to have imagined No Man's Sky would be.
The Signal from Tölva is Big Robot's third release after AVSEQ and Sir, You Are Being Hunted, and is expected on PC in 2017.