The rewards you earn in Mass Effect: Andromeda multiplayer can be used in single-player Mass Effect: Andromeda's single-player and multiplayer modes continue to be separate, yet connected.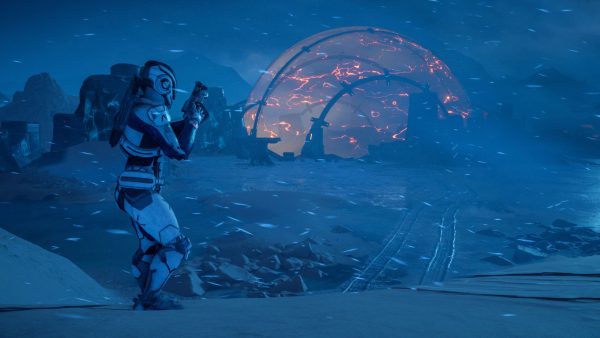 Mass Effect: Andromeda developer BioWare has slowly been making the game's multiplayer mode less and less mysterious.
Although the mode is completely optional this time around, there's a story justification for it that the studio believes will fit much better within Andromeda's world.
Today, we learn that playing multiplayer actually nets you single-player benefits. That's according to lead designer Ian S. Frazier, who confirmed this to a Twitter follower this. Frazier also added that jumping between the two modes will be seamless.
@akgeesaman @argeesaman Yup! And it's possible to earn sp rewards in the process. :) (mp doesn't impact sp's story like in me3, though)

— Ian S. Frazier (@tibermoon) January 16, 2017
The multiplayer mode, as is the game's main campaign, are still largely big unknowns. We have only seen very brief gameplay videos from the latter, and although the former is expected to get a closed beta sometime soon, it's yet to be shown officially.
Hopefully by the time the March 21 release date comes around, we'll have more than a few things to look forward to.