The Quiet Revolution: How Animal Crossing has Embraced the Future
We speak with Katsuya Eguchi and Aya Kyogoku to learn how Nintendo's most good-natured franchise is pointing the way to company-wide change.

This article first appeared on USgamer, a partner publication of VG247. Some content, such as this article, has been migrated to VG247 for posterity after USgamer's closure - but it has not been edited or further vetted by the VG247 team.
Among Nintendo's pantheon of legendarily amiable game designers, Animal Crossing's Katsuya Eguchi belongs to a class all himself. A genial middle-aged man with a shy smile and deep laugh lines around his eyes, he's almost exactly what you'd expect from the creator of the family-friendly company's family-friendliest franchise.
But Katsuya Eguchi is frustrated, and it's your fault. Yes, you. You and your ceaseless demands that each sequel in Nintendo's franchises manage to blow your mind the way the revolutionary classics did 10, 20, even 30 years ago. "To be honest, yes, I always feel [frustrated about that]," he muses during a conversation at Game Developers Conference 2014. Then he laughs, because he's Katsuya Eguchi, and dwelling on the negative doesn't really fit his public persona. Instead, he takes a more philosophical tack and tries to see things from the perspective of players.
"With [Nintendo's] products, it's only when people play them and enjoy them that the product actually has value," he admits. "We constantly have to create something new and provide something new.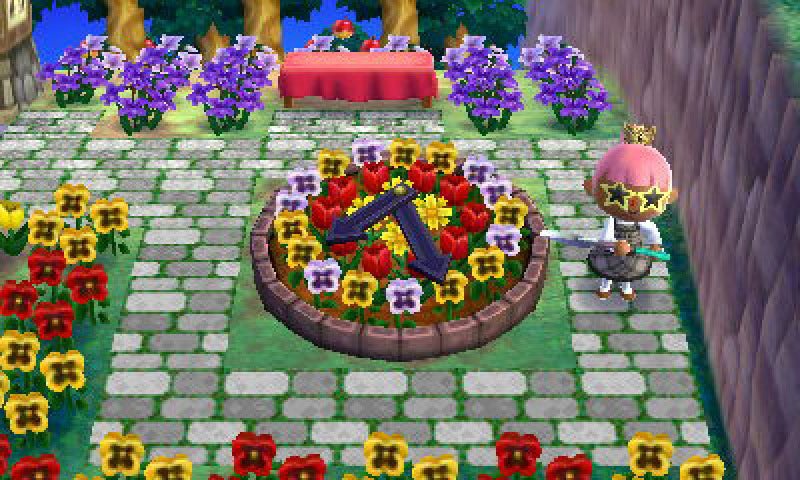 "When we put out a product, at that time, it's the best thing we can offer. But as time passes, we look back and realize that it's not going to work now. We're in a different environment. The world outside is a different place. We have to constantly think about what we can create that's new and refreshing for people who play. That's the constant sense of pressure that I feel."
It's a tricky balance to maintain, and it's one Nintendo has struggled with of late. At Eguchi's GDC panel, he and Animal Crossing: New Leaf director Aya Kyogoku discussed their desire to keep the latest game fresh without forsaking the series' fundamental essence, a mission that Eiji Aonuma's Zelda team is also struggling to uphold. Already we've seen some of the fruits of Aonuma's labors in the form of The Legend of Zelda: A Link Between Worlds, and we're told the upcoming Wii U sequel with be an even more radical rethinking of what it means to be a Zelda game.
With Animal Crossing, though, the team's challenge in changing the experience came from the way the "experience" is so loosely structured yet so fundamental to the franchise's identity. The Zelda team has the luxury of iconography, recurring characters, and a vast bestiary of familiar monsters and tools to work with, while Animal Crossing tends to be unified by its visual style and its gently overarching structure. How do you shake up Animal Crossing without betraying its roots?
For Eguchi and Kyogoku, the answer turned out to be "very carefully." New Leaf successfully adapted itself for 3DS, but it did so in subtle ways that initially gave the impression that very little had changed. The New Leaf overhaul sacrificed instant gratification for gamers clamoring for change in favor of deeper and more meaningful revisions to the game's long-term playability. Everything from the new overall goals to the option to make a town self-sustaining during extended absences made for a game with long-term appeal and a minimal sense of being punished for not playing constantly – a simple but tremendous change for the series.
"As time passes, we look back and realize that it's not going to work now. We're in a different environment. The world outside is a different place. We have to constantly think about what we can create that's new and refreshing for people who play" – Katsuya Eguchi
According to Kyogoku, the revisions applied to New Leaf simply reflect the team's awareness that play habits and expectations have changed since the original Animal Cross.
"As the series grows, time passes outside," she says. "Technology changes. The way players feel and think, their perspective about gaming changes. As a franchise, to stay relevant, we have to evolve along with that change. For example, that beautiful town ordinance may reduce some of the stress the game could cause. Things like that, we have to take them into consideration and constantly think about them and adjust to how the world has changed around us."
In other words, Animal Crossing: New Leaf demonstrates that Nintendo is by no means unaware of the impact that social and mobile gaming have had on people's relationship with casual games in this mold. But it also demonstrates how the company hopes to tackle those changes on its own terms rather than falling into lockstep with everyone else's approach. For all the criticism Nintendo has taken for its business over the past few years, New Leaf would seem to defend Nintendo's course as a viable road to the future; to date, the company has sold nearly seven and a half million copies of the game, making it one of the 10 best-selling games of 2013, and one likely to continue moving in small but steady numbers over the next few years.
For both Eguchi and Kyogoku, the most important factor in reinventing a series like Animal Crossing over time comes down to never losing sight of its fundamentals.
"Starting with the Nintendo 64, the communication aspect of Animal Crossing back then was about communicating with your family, or your friends that come over, and you would play after you go home," Eguchi recalls. "It would be communication with people you actually share a physical space with. As technology becomes more advanced, it expands the scope of what we can do. With the introduction of memory cards on the GameCube or the wireless Internet connection now, the scope of who you can reach out to and who you can communicate with has expanded.
"In real life, back in the day, people would gather physically to talk about their lives – here's what's been going on, here's what's happening around the world. Now, with the introduction of the internet, that's done on a global scale, and very quickly. I feel like, as Nintendo's hardware takes in those new technologies like the wireless internet connection, we're able to be in sync and move in parallel with how the world is moving forward. I feel like the introduction of technology into our games is a reflection of how we're moving in parallel with the rest of the world.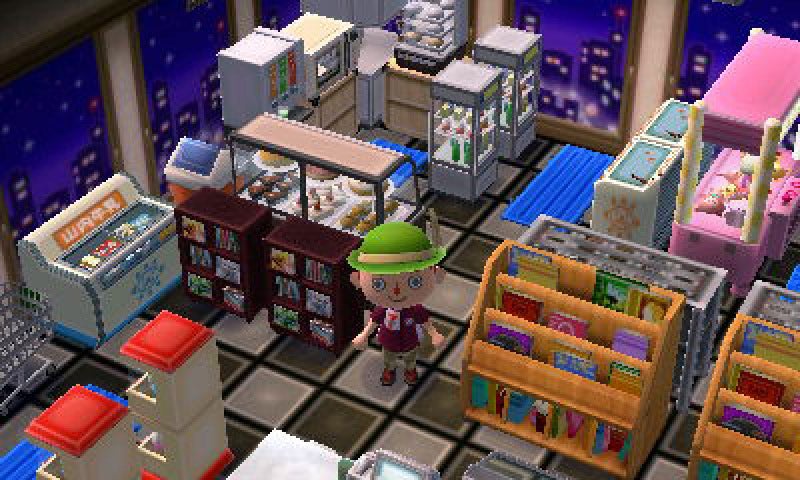 "I'd also like to include aspects of our real lives and the real world in the games that we create. Within that process, the thing that hasn't changed is the desire to express oneself, to show that expression to others, and to find out what others are feeling, what others are going through, what others are doing. With the introduction of new technology, that scope is widening. We're able to widen that scope in terms of our games that we create at Nintendo."
Nintendo has made big promises of change with both its business and its long-running franchises, though we probably won't learn more until E3, two and a half months away. There, we expect Nintendo to unveil the latest Legend of Zelda, among other projects, and show how the company as a whole is following Eguchi's lead with Animal Crossing.
But what of Animal Crossing's own future? Both portable entries of the series have greatly outsold their console-based counterparts. But assuming Wii U survives beyond this holiday season, it's reasonable to expect Animal Crossing to make its way to the platform. Could it be a hit there as well?
"I think that the current style, the way Animal Crossing is set up, is definitely catering toward a portable system," Eguchi admits. "But the core concept, the world of Animal Crossing and the concepts involved in it, can be brought to a console just as easily. If we were to make another Animal Crossing for a new console, the thing I would focus on would be how to fully utilize the features of that console, and how to integrate that into the concept and the world of Animal Crossing, to create a new way of playing Animal Crossing."