The Plane Effect brings an 'illogical dystopia' to consoles and PC later this year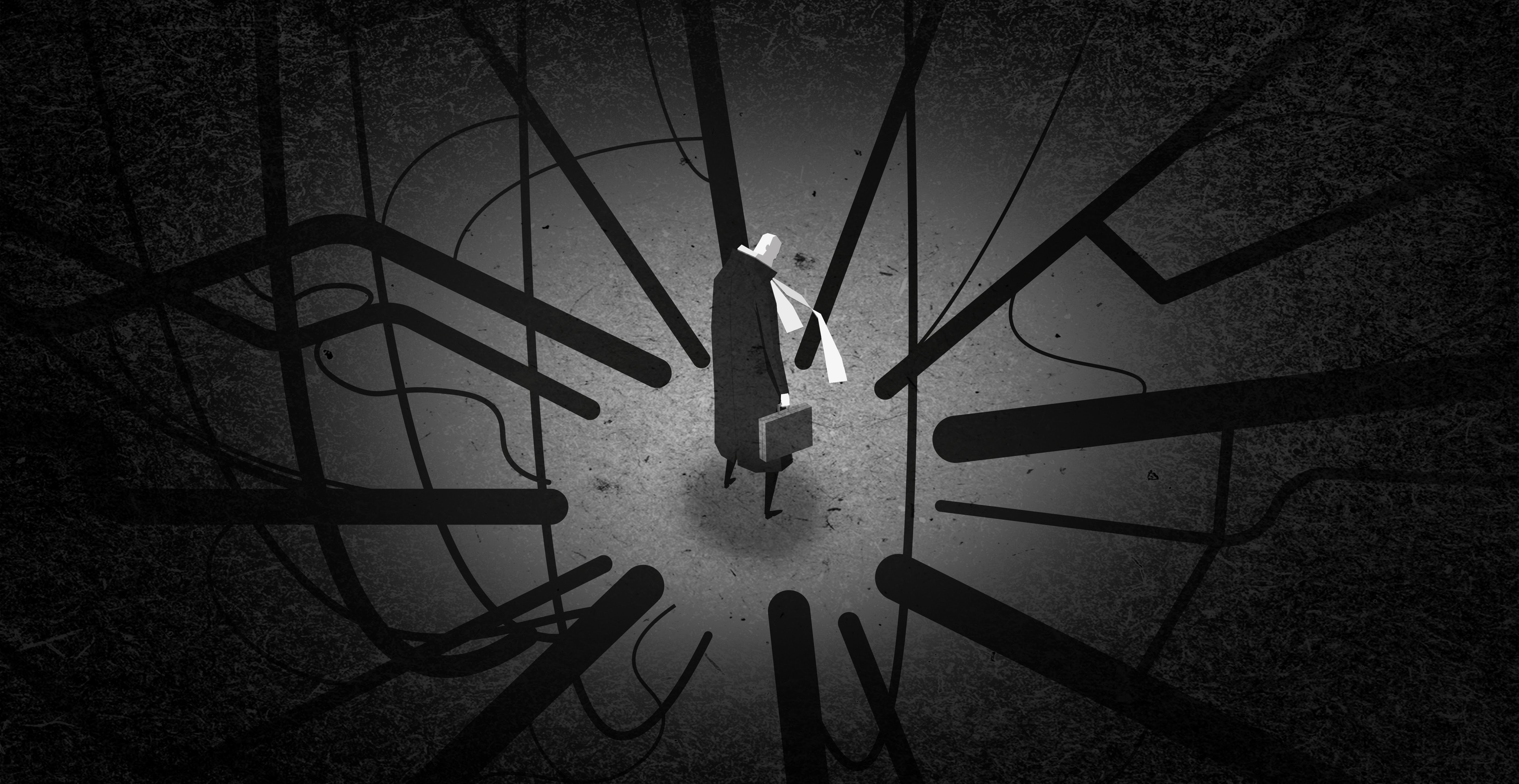 PQube, Studio Kiku and Innovina Interactive have announced a brand new indie title called The Plane Effect which is set to arrive on PC, Switch, PS5, and Xbox Series X|S in 2021.
The curious story follows a man called Solo – so named because he's pretty alone in this disturbing world – trying to get home to see his family after his last day at work.
As his journey from office to home goes on, though, things start to get weird: it seems he can't recall what his family actually looks like, and the world around him starts to warp and disfigure. Take a look at the brooding, unsettling trailer below.
The game itself looks set to be something of a head-scratcher, positioning you in disorientating locations and setting you up to pick your way out of Escher-esque levels.
"Toying with your grip of reality and distorting the balance of time and space, Solo battles adversity as he traverses the abstruse and deeply aesthetic world of The Plane Effect," reads a press release.
"Along the dangerous path that Solo walks, you'll be challenged with untangling impossible series' of events, getting to grips with the intangible and using logic to overcome the increasingly illogical dystopia around you."
It certainly looks interesting, evoking vibes of a Playdead title in its setup (think Inside and Limbo).
The Plane Effect comes to PC, Switch, PS5, and Xbox Series X|S in 2021. You can check out its Steam page at the link.