The Original Open-World Survival Sim is Getting a Remake
Mike Singleton's Midwinter, one of the most ambitious games of the 16-bit home computer era, is returning next year.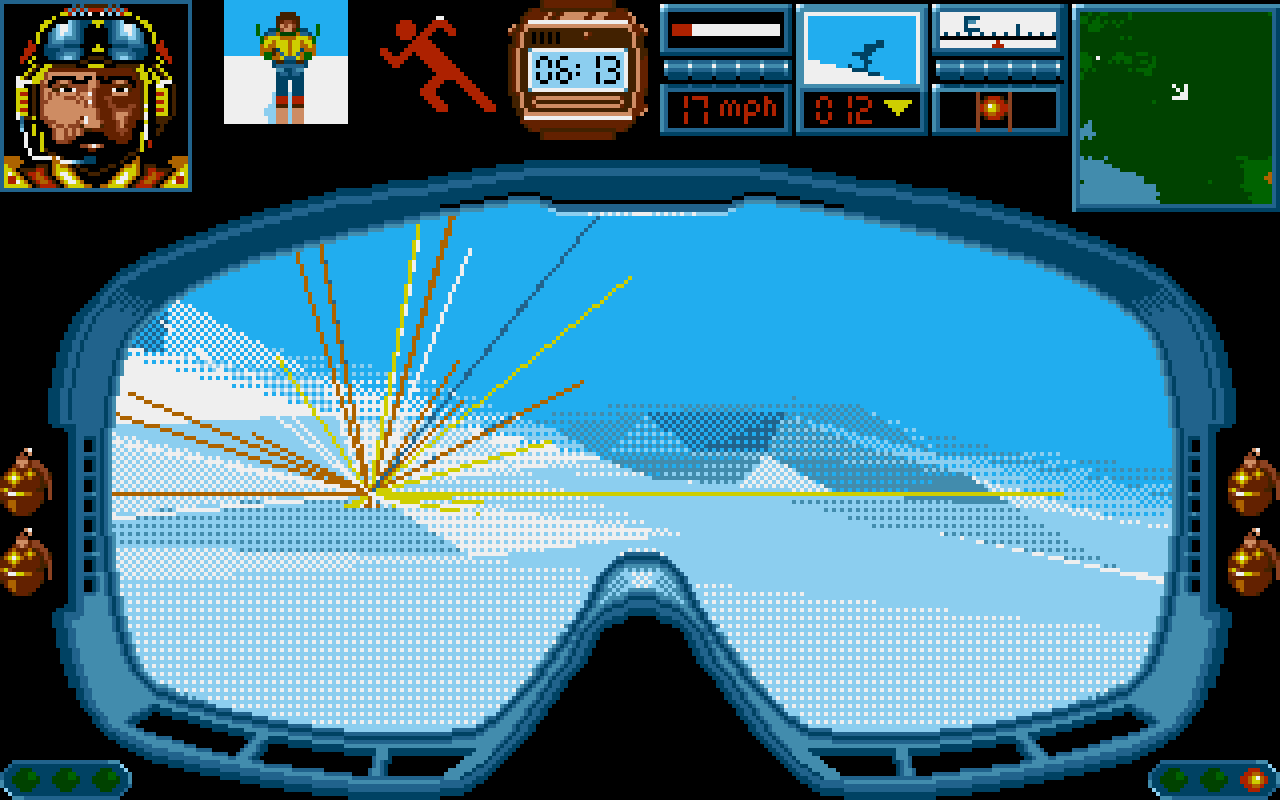 This article first appeared on USgamer, a partner publication of VG247. Some content, such as this article, has been migrated to VG247 for posterity after USgamer's closure - but it has not been edited or further vetted by the VG247 team.
For anyone who grew up playing games on the Commodore Amiga and Atari ST, the prospect of Mike Singleton's Midwinter getting a remake is likely a very exciting one.
For the benefit of younger gamers or those who were largely console-centric at the time, let's take a closer look at this game and why it was such a fascinating, ambitious and ahead-of-its-time release.
Midwinter, the work of the late Lords of Midnight creator Mike Singleton, originally came out in 1989 for the Atari ST, Commodore Amiga and PC. It's a curiously difficult-to-define game, even so long after its original release, because there are still relatively few games out there like it. Essentially, it's a first-person perspective action role-playing game set in an open world, but it also has strategy game and survival sim elements. As protagonist John Stark, it's your job to take command of the local militia and resist an invasion of Midwinter Island -- the post-apocalyptic result of Pico Island, Sao Jorge Island and Terceira Island in the Azores suffering volcanic activity and being pushed together -- by recruiting civilians and other militia members with the eventual aim of mounting a guerilla warfare campaign.
Interestingly, you don't play exclusively as Stark throughout the game. Rather, the game makes use of a quasi-turn-based approach whereby you get two hours of in-game time with each of the characters you've recruited before being forced to move to the next -- and then, once all characters have taken their actions, a new "turn" begins where you can do it all over again. It's kind of like a regular turn-based strategy game, only instead of ordering troops around from an omniscient perspective, you're actually seeing life through their eyes.
The game revolves around exploring the island, recruiting new members for your resistance force and discovering what their special abilities and personalities are. Yes, personalities; these characters were more than sets of stats, and had relationships with one another as well as their own discrete set of skills. Members of the same family would be able to help each other out more easily, for example, but those who distrusted each other wouldn't work well together. Eventually, you'd recruit enough people and gather enough equipment to be able to storm the enemy base and theoretically win the game.
Midwinter was freeform enough to allow you to approach it your own way. If you felt confident enough to try and infiltrate the enemy base single-handedly, you could do so. There was no set order for what you "should" be doing in the game; you could follow your own path, though as in many games of this type, some routes through were more efficient than others. And if you messed up, you'd have to deal with consequences; characters would get injured, with the location of their injuries providing penalties to their abilities -- injured legs makes skiing more difficult, for example, while injured arms makes it more difficult to shoot.
The upcoming remake, which brings the original gameplay into the 21st century with HD texture-mapped graphics as opposed to the flat-shaded polygonal vistas of the original, is set for release in early 2015 on PC and as-yet unannounced consoles following a Kickstarter campaign to help fund development. It's the work of Chilli Hugger software, who are no strangers to Singleton's work; they previously handled the iOS remake of The Lords of Midnight.
"Midwinter was a seminal game, and a huge influence on the open world sandbox genre, but Mike [Singleton's] vision was held back by the technology of the time," says Eurogamer contributor Dan Whitehead, who scored a job as creative lead on the game following an excellent retrospective on our sister site. "Our aim is to bring Midwinter back into the modern gaming environment, combining the depth and variety of the original with today's cutting-edge visuals and processing power. The goal is not to merely remake the game, but to fully realize Mike's ambitious design without the limitations of 16-bit hardware."
With as passionate a fan as Whitehead at the helm, it's more than likely the new remake will do Singleton's ambitious vision justice.