The Lord of the Rings: Gollum features plenty of stealthy gameplay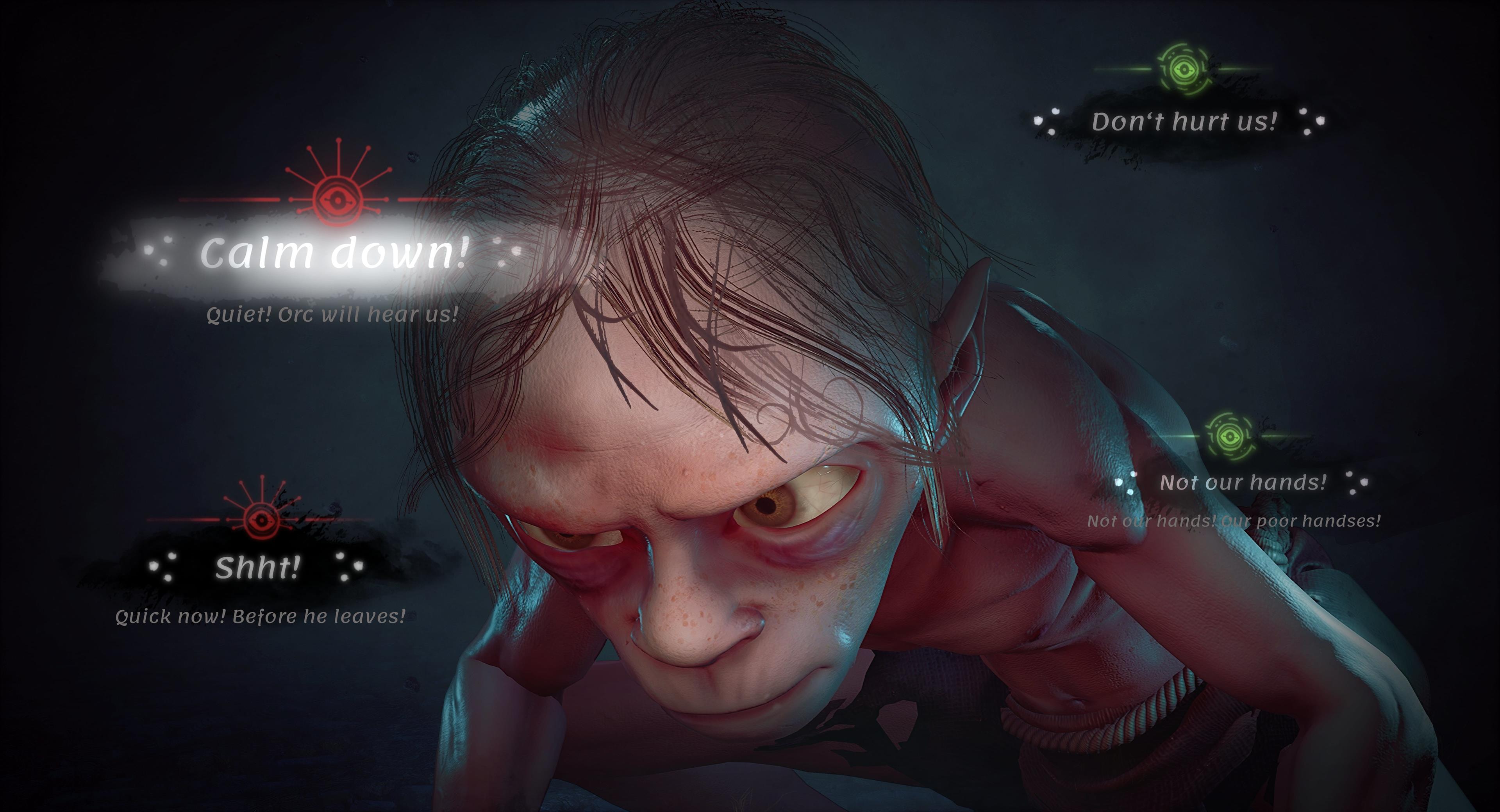 Details on gameplay and the setting in The Lord of the Rings: Gollum has been provided by Daedalic Entertainment.
The Lord of the Rings: Gollum will have you using stealth to make it past enemies and makes use of verticle climbing and parkour - similar to Prince of Persia, according to an IGN interview with Daedalic Entertainment.
While mostly a non-combat game, you will be able to stealthily take out enemies, but it comes with risks as his strength comes from "cunning not combat."
To do this you will be using things that can be thrown, and special abilities. "Special allies" will come into play and some will have a "smaller" part, but sometimes a more "significant" role in the story.
Decisions made in the game will affect the way things go, as you will play as Smeagol or as Gollum. The difference between the two will affect the "animations, soundscapes, certain gameplay situations, and in-game dialogue." Decisions will also affect NPCs in the game.
The game is a prequel to The Lord of the Rings and finds Gollum at one point at least, trying to escape the prison dungeons of The Dark Tower in Mordor. Running parallel to The Fellowship of the Ring, it will take place in a series of structured levels and hubs.
When he ventures into a new hub, the area will be limited until he either "works his way" through to find secret passages or information. He can also "scheme" to find his way into restricted areas.
"Some levels are completely open in all three dimensions and can be explored freely, while others are more linear but often with alternative routes where players can, for example, decide if they rather sneak around some guards or take a risky parkour route in vertiginous heights to pass the next segment," said lead game designer Martin Wilkes.
As Daedalic Entertainment previously said, don't go into the game expecting it to resemble Peter Jackson's films. The look of the game was instead inspired by J.R.R. Tolkien's own drawings, but the studio said it will also be "mindful of players" who might only "know Middle-earth from the two film trilogies."
The team is also following Tolkien's story strictly, but takes license with gamification or "simplification," as Tolkien doesn't describe Gollum's story before he appears in the book in great detail. Because of this, the team drew inspiration from notes in the appendices and information from characters in the trilogy such as Gandalf.
The narrative adventure game is set for release next year and has been confirmed for PS5 and Xbox Series X.