The Legend of Zelda E3 demo to highlight "clean break from conventions of previous games"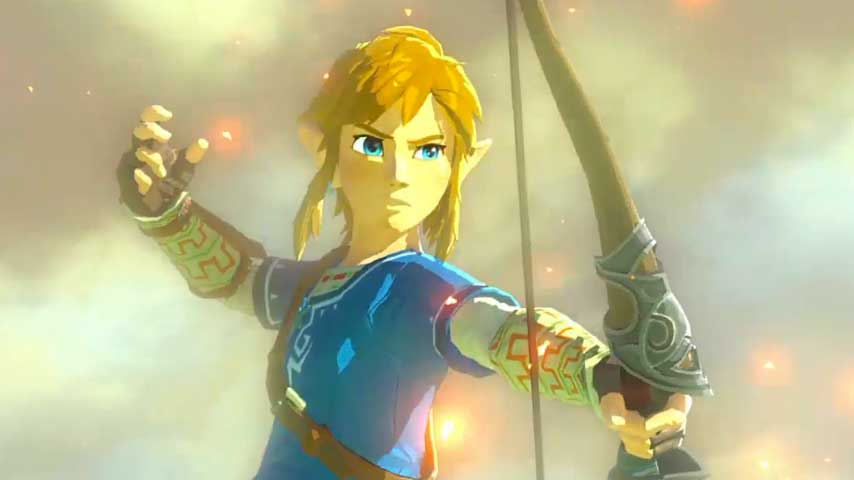 Not much is known about the upcoming The Legend of Zelda game for Wii U and NX, but this will all change at E3 2016 in June.
The Legend of Zelda E3 demo to highlight "clean break from conventions of previous games"
According to Nintendo, the demo will "treat people to an immersive Zelda experience," and its freedom of exploration. The firm hopes those who play the demo will walk away with a much deeper understanding of "something new for the franchise."
Series Producer Eiji Aonuma said the new installment in The Legend of Zelda franchise will be "a clean break from the conventions of previous games," as it removes boundaries. Players will no longer be forced to follow a set path, and it will introduce new gameplay which hasn't been "experienced in previous games in the series."
Anouma stated previously fans should expect "something new" for the franchise "like The Legend of Zelda: Ocarina of Time was" during the Nintendo 64 generation.
We're not sure what Aonuma means by "boundaries" at this time. Many dungeons in the series have been playable from the start once found, so it's possible this entry will have more RPG mechanics. It's all a guessing game at this point.
Previous Zelda games such as Ocarina of Time, Wind Waker and Twilight Princess for example, were rather large and provided players to roam about the world. Because of this, Aonuma was hesitant in the past to describe The Legend of Zelda Wii U as an "open world game." Series creator Shigeru Myamoto is rather adamant in his dislike for the term, per previous comments made to investors.
Nintendo of America president and COO Reggie Fils-Aime will kick off the Nintendo Treehouse: Live E3 show at 9am PT/12pm ET/5pm UK on Tuesday, June 14. The day will be dedicated to live-streamed gameplay of The Legend of Zelda, providing the first in-depth look at the game with commentaries by Nintendo developers.
Gameplay will also be streamed from the E3 show floor via Nintendo's channels on YouTube and Twitch, as well as the firm's dedicated E3 page.
The Legend of Zelda will be released on Wii U and Nintendo's new NX system simultaneously in 2017.