The Legend of Zelda: Breath of the Wild mod aims for local co-op
Co-op is coming to The Legend of Zelda: Breath of the Wild, albeit unofficially.
The Legend of Zelda: Breath of the Wild is a huge single-player experience. Saving Hyrule is the job of Link, and although he gets a little help along the way, his hero's journey is a solo one.
But it doesn't have to be.
Screenshots of a multiplayer mod for Breath of the Wild on CEMU - a Wii U emulator - were posted on Reddit. The background of the mod was fleshed out a bit more on NeoGAF by Blam.
"Fooni on the REGN8 Discord server posted some pictures of a mod they are working for BoTW (CEMU) which will allow 2 people to play locally side by side.
"They mention that this will most likely take a year or so to be finished or at least in a playable state. They have mentioned it works by changing the location of an NPC, and model swapping to link. Then sending all inputs through each game."
You can check out the screenshots in the gallery below.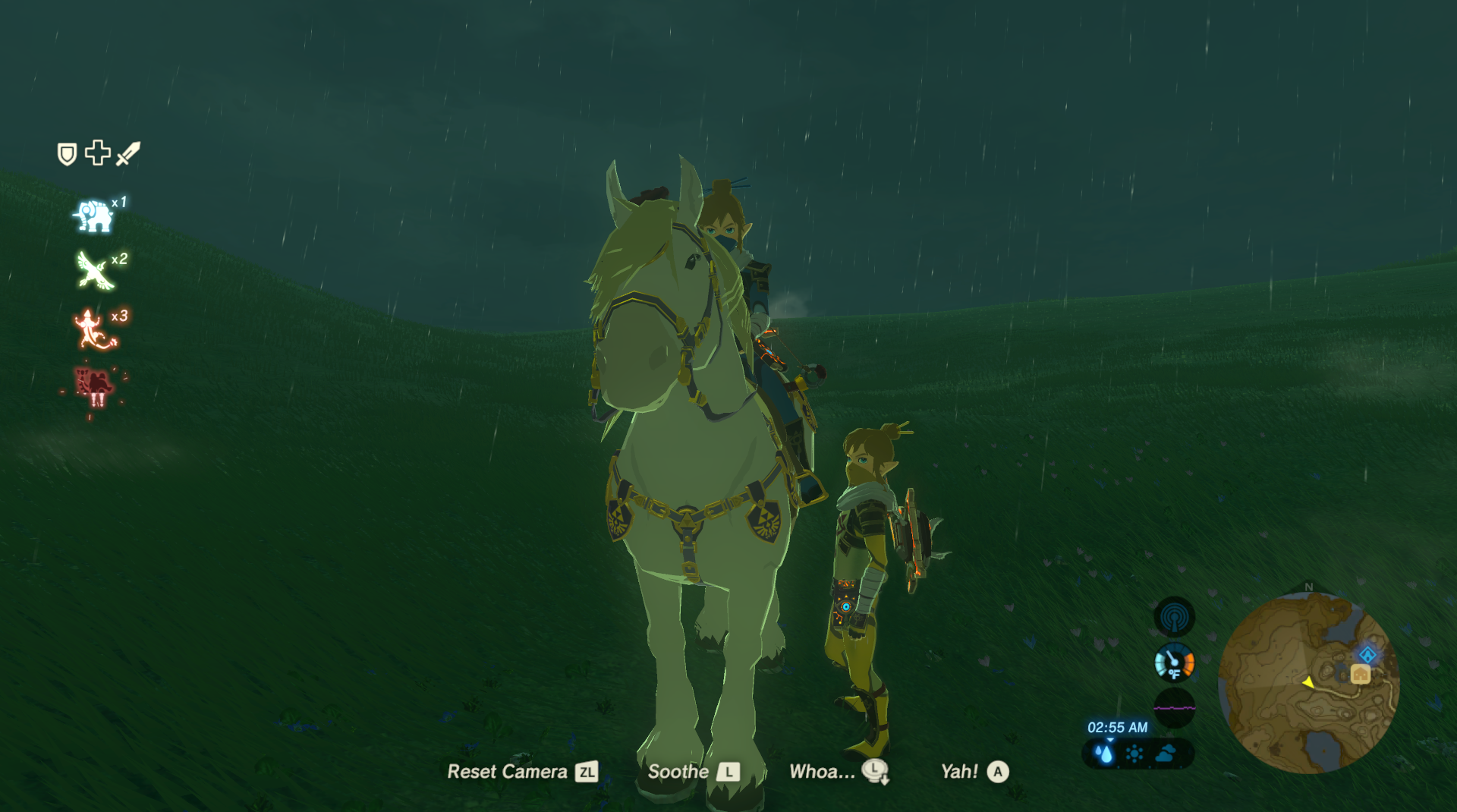 It sounds like a pretty big undertaking.
An interesting point brought up on the thread is how the world is responding to the second player in the current build of the mod, if they're essentially an NPC with a Link model, and how that will compare to the final version.
For example, can the second player enter shrines and dungeons? How are monsters interacting with them? And how does the progress work with two players in one world?
We'll have to see how it develops over the coming months. If you're intrigued, you can join the Discord to keep up with the project.