The last Resident Evil movie makes a nice callback to the first in this teaser for the NYCC showing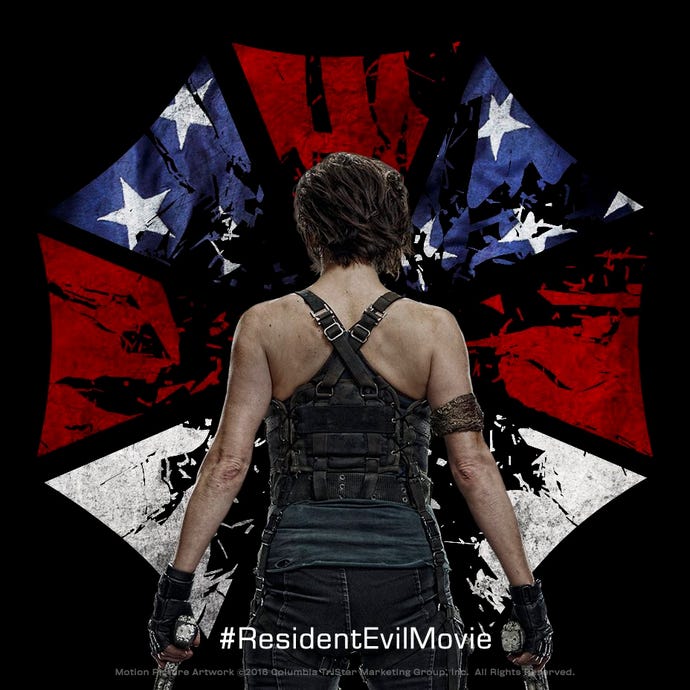 Resident Evil: The Final Chapter brings an end to Paul W. S. Anderson and Milla Jovovich's six-long series of zombie action spectacles.
A new Resident Evil: The Final Chapter teaser has been released ahead of New York Comic-Con this weekend, where it will feature in some form or another.
It's pretty cheesey, I won't deny it - but I love the Resident Evil movies in full acknowledgment of the fact that they are terrible, and I love the callback.
In case your memory has faded over six movies (six movies), the very first Resident Evil movie featured a hostile AI (in the form of a spooky little girl because of course it was) which utilised the Umbrella Mansion's defences to try and kill off a team of survivors in an attempt to contain the T-virus. When protagonist Alice and her STARS chums finally switched the AI off, her final words were "You're all going to die down here".
I don't care how far the movie deviated from Resident Evil canon; that was a great moment. Also, Marilyn Manson did the soundtrack, taking a break from his usual guitar-driven style to play around with electronica. In the making-of documentary on the Resident Evil DVD, he said he liked composing for Resident Evil so much it worried the rest of the band. (Looks like nothing much came of his potential career change, though.) Also also, Michelle Rodriguez, Certified Badass™, is in it. What's not to love?
The series only got more ridiculous and terrible-slash-wonderful from there on. I'm actually kind of sad Paul W.S. and Jovo are bowing out. Resident Evil: The Final Chapter opens on January 27 2017 and will be hailed by Resident Evil fans and critics everywhere as a welcome end to their torment. It will probably make decent box office though, and I will love it.
This has been a short diversion into Resident Evil movie fandom; regular programming will now resume.