The Last of Us Part 2 Won't Have Multiplayer After All [Update]
Sorry Factions fans: The Last of Us Part 2 will not have a multiplayer mode.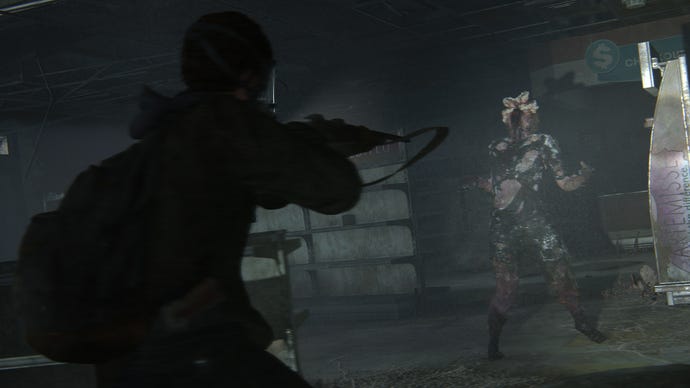 This article first appeared on USgamer, a partner publication of VG247. Some content, such as this article, has been migrated to VG247 for posterity after USgamer's closure - but it has not been edited or further vetted by the VG247 team.
Updated: Naughty Dog also released its own statement on the matter this evening. It sounds like the expanded multiplayer may find its way into a standalone project, but the team has reiterated that there will be no multiplayer in The Last of Us Part 2.
Original Story: It turns out that The Last of Us Part 2 actually won't have a multiplayer mode, contrary to reports last year saying otherwise. At an event earlier this week, Naughty Dog Lead Game Designer Emilia Schatz confirmed the lack of multiplayer in an interview with USgamer. In a follow-up after the event, Sony re-confirmed the news.
"We're focusing on a single-player experience, so we're just making a single-player game for this," Schatz said during the event when asked about what sort of form the previously-confirmed multiplayer mode would take. "Correct, it is a single player game," a Sony representative subsequently clarified over email.
Previously at E3 2018, co-directors Kurt Margenau and Anthony Newman confirmed to outlets such as Polygon and GameSpot that The Last of Us' multiplayer mode would be making a comeback. For a long time, it was a trend for traditionally single-player games to get a shoehorned-in multiplayer mode. Naughty Dog's The Last of Us was among them, but surprisingly, its Factions multiplayer mode was pretty robust and inspired. It even let you link your Facebook account so that the "survivors" in your group would have your friends' names and likenesses. It was a little sad to see its servers shutter early this September on PlayStation 3. Now we know the same server-ending fate won't befall The Last of Us Part 2, because there will be no servers to say goodbye to.
We also talked with Schatz in-depth about the biggest gameplay changes of the sequel, such as overhauling how AI works for companions and enemies. We learned that performance-wise, Naughty Dog is targeting base PlayStation 4s rather than PS4 Pros, so hopefully it can avoid some of the issues plaguing other triple-A games releasing on base and premium consoles. The Last of Us Part 2 releases on PlayStation 4 on February 21, 2020.