The Last of Us Part 2 fans think they figured out a major plot point about Joel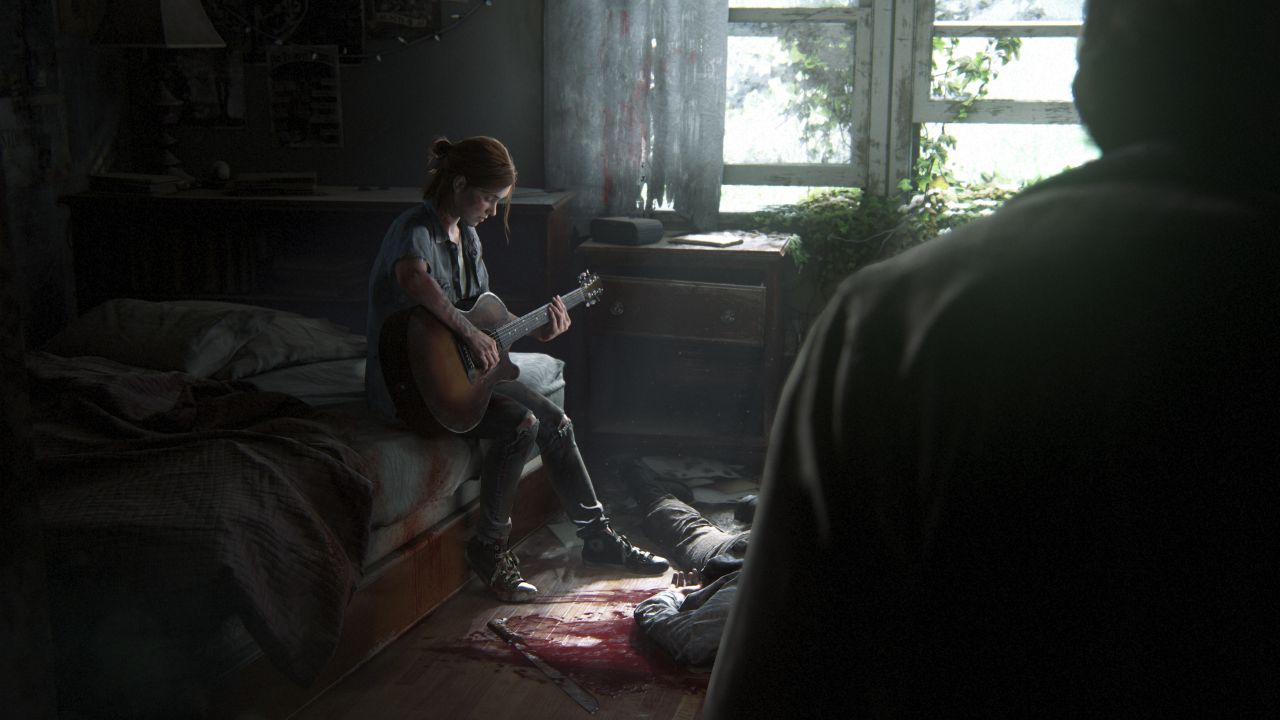 Imaginative Last of Us fans came up with quite the theory about Joel from watching The Last of Us Part 2 teaser trailer.
Before you go any further, know that we'll be discussing spoilers for The Last of Us, and a possible plot detail in The Last of Us Part 2.
The Last of Us Part 2 was announced at PSX over the weekend. The only thing we got with the reveal was a short trailer, but that's all some series fans needed to start working on their theories.
The trailer featured Ellie playing a guitar following what looked like quite the fight. Ellie looked tired, had bloody hands and some injuries, possibly the result of taking down a number of bad guys. Joel only showed up near the end, and we only heard his voice and saw him from back.
This lead fans to speculate that Joel may actually be dead, and Ellie is just hallucinating his presence as a coping mechanism. The theory is that Ellie is on rampage to exact revenge on Joel's killers, likely members of the Fireflies group, given the original game's ending.
This theory has been gaining traction on Reddit since the reveal, and on Twitter (via Polygon).
On top of it, Joel walked into the house appearing as... well, a ghost kinda.

Joel is more than likely dead.

— Alpha ライアン (@AlphaFoxWarfare) December 4, 2016
Plot twist: Joel is dead the whole way through TLOU2 and Ellie is imagining him while she hunts down his killers

— Marianne Craven ❄? (@miss_mariii) December 4, 2016
Not everyone is ready to let go of Joel just yet, though, and there are many counter theories on Reddit that suggest a couple of ways Naughty Dog could tell the story.
For reference, both Troy Baker (Joel) and Ashley Johnson (Ellie) attended a panel at PSX with writer Neil Druckmann, and it was confirmed that both characters would return. Druckmann did not reveal further details, for obvious reasons.
It could go either way, but we'll be waiting a long while before finding out. After all, it's still early days for the sequel.