It sure sounds like The Initiative is working on a new Perfect Dark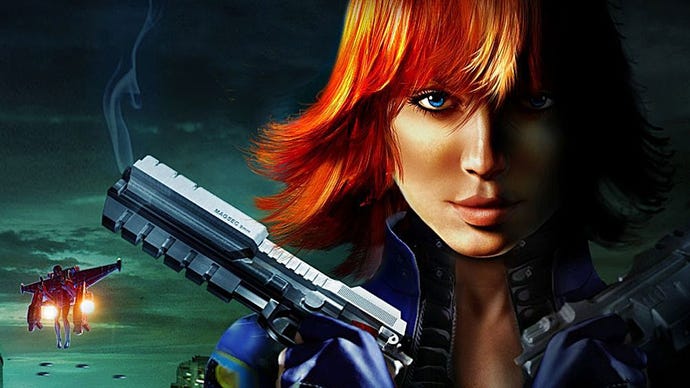 A recent revelation about The Initiative's next project has led fans to believe that it's even more likely to be a new Perfect Dark entry.

A Twitter user who goes by the handle Klobrille recently shared the LinkedIn profile of a technical designer at The Initiative, drawing attention to his current description of duties.
The unannounced project at The Initiative runs on Unreal Engine 4 and features "various weapons, gadgets, and a camera surveillance system".

This makes sense given most of the Xbox Game Studios work with the same engine to share tech & knowledge.https://t.co/c28gR2gP5q pic.twitter.com/34USYIGXwi

— Klobrille (@klobrille) April 26, 2020
These duties confirm a variety of details about The Initiative's upcoming project, all of which are in sync with Perfect Dark. The designer in question, Christopher Ng, lists himself as an "expert in Blueprint programming in Unreal Engine 4." Ng is responsible for supporting level designers, system designers, and engineers with scripting needs, and mentions that he has "designed and scripted various weapons, gadgets, and a camera surveillance system for an unannounced project."
Ng's profile also mentions that he is responsible for creating interactive objects in the game, "such as doors, destructibles, hazards, triggers, and much more."
Fans have already assumed that The Initiative's next project would be a Perfect Dark game, with a range of commenters on ResetEra seeing these admittedly vague details as all but confirmation of their assumptions. More sceptical fans have settled on the fact that even if it's not Perfect Dark, it will likely be a new IP based on a similar premise.
Other fans have went into more detail about why Perfect Dark should be resurrected. You can read one particularly long and thorough post on a the potential for a new Perfect Dark, which turns 20 this year, over on Reddit.
If you're curious about Perfect Dark, you can check out some details on it by reading our list of franchises Xbox should bring back for Xbox Series X. You can also check out our list of video games that need full-blown remakes.