The goal of No Man's Sky is to reach the centre of the galaxy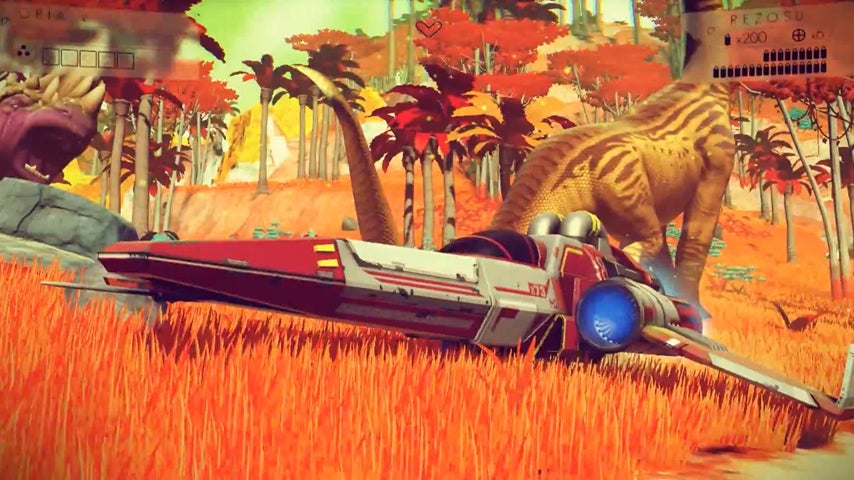 No Man's Sky starts players on the fringed of the galaxy and challenges them to reach the centre - if they can.
In No Man's Sky, all players explore the same procedurally-generated world. Until now we haven't really known what that exploration would entail, but thanks to a preview in the latest issue of GameInformer Hello Games' design has been made clear.
According to details collated by Gematsu from Reddit and NeoGAF users with access to the preview, players start on a random fringe planet with nothing but a basic ship.
Players can earn in-game currency by mining, killing enemies and various other actions, and can then spend the money at trading posts on every planet or space station to purchase upgrades for their character or ship.
As players push deeper into the heart of the galaxy, they'll face tougher challenges. In addition to potentially hostile local wildlife, planets are guarded by robots who will attack the player if they judge them to be upsetting the natural balance of the world.
If you choose to pursue the main goal of reaching the centre of the galaxy, it'll take between 40 and 100 hours, apparently.
There are plenty of other details to absorb, so hit the link or track down a copy of the new Game Informer to learn about multiplayer, malicious actions, combat and navigation.
No Man's Sky is expected on PC and PS4 in 2015. It will be featured at PlayStation Experience and The Game Awards 2014 on Friday, so expect more information soon.