The gamer as core: Xbox One's Loftis on smashing 2015 and beyond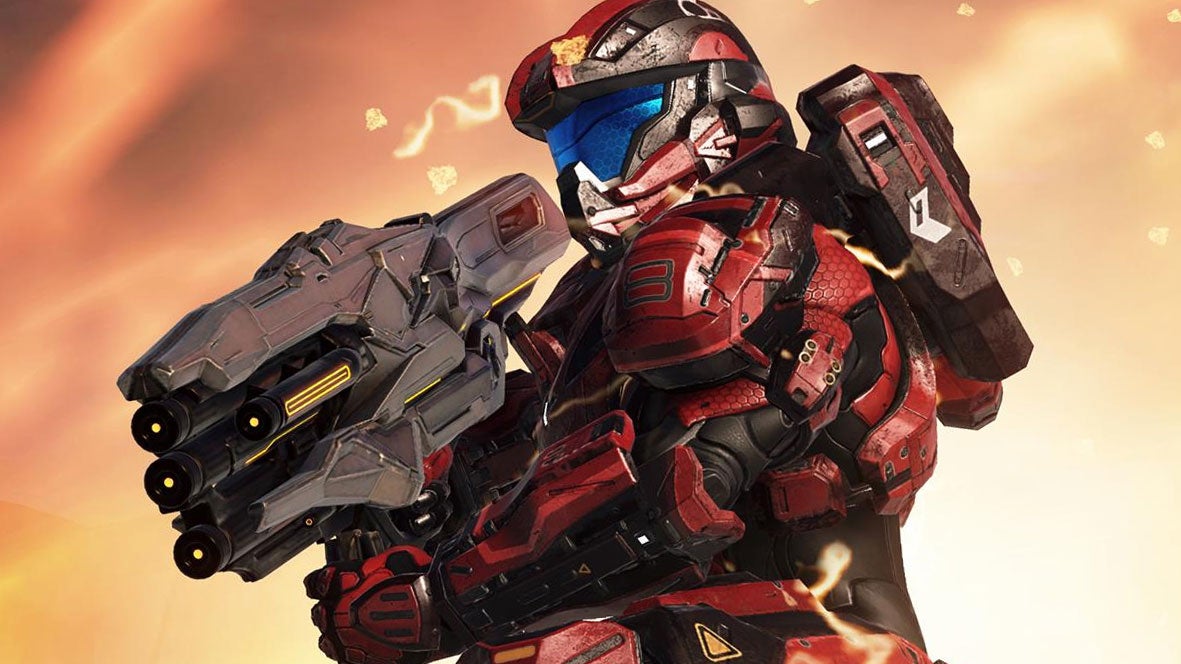 Microsoft Studios publishing boss Shannon Loftis talks Xbox One's superb Christmas line-up, how Windows 10's gaming integration will simplify your life, and why there's never been a better time to be an Xbox gamer.
"We keep gamers at the centre of everything we do, and what gamers tell us is that they love blockbusters, that they love deep, engaging content. They love to have a wide variety of content. That's really what we've focused on."
Xbox owned Gamescom 2015, a pleasant change from the norm. Microsoft traditionally held large press conferences at the German show as its previous incarnation as Games Convention in Leipzig, but pulled back from the stage-show to smaller "showcases" while Sony continued to host major, arty expos to great effect. With the main European PlayStation conference moving to Paris Games Week this year, however, the way was clear for Xbox, and Windows, to fill Gamescom's top promo slot.
Microsoft didn't disappoint, headlining the announcement of Halo Wars 2, showing off a now-beautiful Quantum Break, devoting a good segment to indie gaming and sticking resolutely to software over a packed 90-minute presentation.
We caught up with Shannon Loftis, Head of Publishing for Microsoft Studios, fresh from her stage announcement of Killer Instinct's third season in Cologne. Her message was clear: the games are here, Microsoft is all about the gamers, and there's much more to come.
VG247: So. Halo Wars 2!
Shannon Loftis: Yeah! Big new news!
Very exciting. Can you talk us through the thinking behind the project and why you chose Creative Assembly?
Well, as a company we've been evolving our strategy to be more inclusive of a broader demographic of gaming, and we originally developed Halo Wars to take a genre that existed primarily on PC to Xbox. What we found is that is has appeal across both platforms. Since we launched Windows 10 on July 29, with Xbox built in as part of the core operating system, it was just an absolutely natural decision to go back with Halo Wars 2.
In addition, people were asking for it.
Did Halo Wars work for you as an Xbox game?
Work for us? Yeah, it was a huge hit. It was hugely popular. It was a non-trivial design test, to take the inputs for an RTS and apply them to console. That was the primary design test the team took on, and I think fans loved it.
You were very open today on the confluence of Windows 10 and Xbox One. Obviously, this has always been part of the Xbox game plan, but how do you feel about going public with the cross-platform strategy?
I'm super-excited about it. To me, as a gamer, it means that my gaming universe became far more inclusive. I don't have to choose between my PC gaming friends and my Xbox gaming friends: they're all the same friends now through the Xbox app in Windows 10.
Having Windows 10 is a massive USP for you. Are you planning on building on that going forward?
Absolutely. Windows 10 is the first operating system we've ever made that is built completely as a service. This means that, the same as we have been on Xbox, we can take feedback from gamers and keep gamers at the centre of everything we do, and provide updates to all the features in Windows 10 to constantly evolve our gaming capabilities, our social capabilities, giving people the opportunity to brand themselves as expert gamers online, meet new people and engage with the content in a much deeper way.
You talked a lot about indie development today, a lot more than you did at E3. How important is indie to Microsoft?
Indie developers are incredibly important. Some of the most important trends and some of the most significant changes that have happened in the last ten years have come out of indie development. We've been working with indie developers pretty closely now for several years. I think we've shipped development kits to over 1,000 partners at this point. We have 150 games coming from ID@Xbox for Xbox One, and we announced today 30 games for Windows 10. We just want to grow that ecosystem, to extend the invitation to as many developers as possible to bring their great ideas to gamers on Windows and Xbox.
I want to ask you a specific question about how the PC versions of the ID@Xbox games are going to work. I assume they're going to be available through the Windows Store. Is that right?
Yes.
So you'll be able to buy them through Windows. Will you be able to buy them through other Windows apps as well, such as Steam?
We're not talking today about which stores which games are going to be available in. We know that gamers are all over the place. We want to do everything we can to bring as many people as we can to as many games as we can.
You didn't talk about HoloLens today at all.
That's right.
Is there a specific reason why, or did you feel as though you said enough on it at E3?
You know, we actually have been in Europe for most of July. We had HoloLens in Cannes and we had HoloLens at MineCon. Today we really wanted to focus on the greatest line-up in history for Xbox this holiday and then extending that into the future, into 2016, with games like Scalebound, Quantum Break, Killer Instinct and Crackdown. We're very excited about HoloLens and we're continuing to develop it, but today was all about 2015 and 2016 on Xbox and Windows.
Let's talk about 2015's Q4 line-up, then. I believe you have a triple-A title every month between now and Christmas?
Yeah. It's a great time to be an Xbox gamer.
"The promise to Xbox gamers is that we're deeply committed to providing them with a wide variety of high quality games... that there's this long-term, long-standing, deep commitment to continually bringing new content."
Obviously, you're queuing up against Sony, who, by most measures, seems to have a weak line-up this year. Do you see this Christmas as an opportunity? Do you see this as a turning point for Xbox One?
We keep gamers at the centre of everything we do, and what gamers tell us is that they love blockbusters, that they love deep, engaging content. They love to have a wide variety of content. That's really what we've focused on, particularly Microsoft Studios and our third-party organisation.
We've been focused on bringing as much content as possible, as many games as possible. So yeah, 2015 is an incredible line-up, with Halo 5: Guardians, Gears of War: Ultimate Edition, Forza Motorsport 6, Fable Legends coming to Windows 10 and Xbox, Rise of the Tomb Raider, all the blockbusters like Call of Duty and Fallout, and, of course, FIFA 16 coming to EA Early Access.
Then we're extending that into 2016, starting with Killer Instinct Season 3 in March, which is was my privilege to announce today. I couldn't stop from giggling while I was up there. Then we're moving into Quantum Break and the Holiday time-frame with titles like Crackdown and Scalebound. There's just an unbelievable amount of content.
Once of the things I love about my job is that I get to work with an incredible breadth of game developers, and we have such a great ecosystem for them. They love bringing the content to us.
We're seeing Quantum Break get a lot of buzz. People seem genuinely excited for it. There's little doubt it's state of the art, but what do you think will be its main hook?
Remedy is an incredible developer, and they have a 20-year history of telling stories in very unique ways. Sam has long had a dream to see a storyline from the perspective of two different characters, a good guy and a bad guy. Quantum Break, the interactive story, is of Jack Joyce, the good guy. The linear story is told from the perspective of the bad guy. Without giving away too much of the plot, what you do in the interactive does influence what happens in the linear, and then you'll see that reflected back in the interactive when you play through.
Both of them are triple-A quality. You saw the cast we announced today: Aidan Gillen, Shawn Ashmore, Dominic Monaghan, Lance Reddick. Both stand on their own as creative pieces, but when they're added together it just multiplies the effect.
Do you think you have a single game that you think makes it worth buying an Xbox One for at this point, or do you see the line-up as being compelling in its entirety?
The promise to Xbox gamers is that we're deeply committed to providing them with a wide variety of high quality games. I think a huge number of people are going to come to the platform for Halo 5, particularly with the Halo World Championships. But the great thing about being a gamer on Xbox and Windows 10 is that there's this long-term, long-standing, deep commitment to continually bringing new content.
Your backwards compatibility announcement at E3 was very well received. How do you view the ability to play older games?
When I think about backwards compatibility I think it's an interesting story for the Xbox 360 community. Those people are still very actively engaged, and I think they love their games. The nice thing about backwards compatibility is that if you're thinking about moving to Xbox One, you don't have to give up the games you really love. They're still available to you at no additional price on the new platform. So yeah, we're going to keep bringing games forward to Xbox One through the backwards compatibility program, as long as gamers keep asking us to do it. If people lose interest in it then we'll turn our attention elsewhere, but I don't see that happening any time soon.