The Flock's first gameplay footage released, heading to Steam soon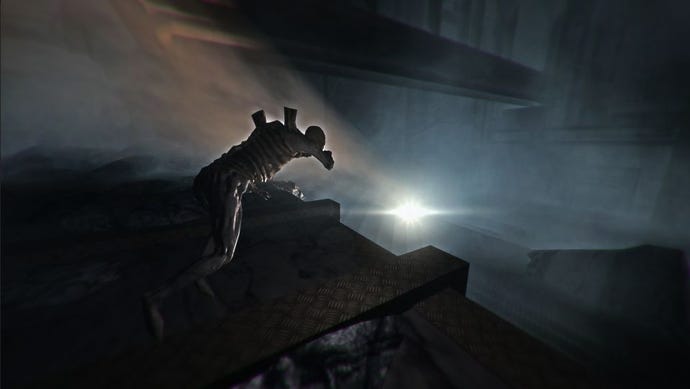 The Flock, which won the Dutch Game Award for 'Best Student Game', has a new video available alongside the news that Valve is allowing developer Vogelsap to bypass Greenlight and go straight to the storefront.
The Flock is an asymmetrical three to five player multiplayer thriller where the player is a "hunter lurking in the shadows." The goal is to become the prey, which is the key to winning the game.
Here's the synopsis:
Starting as a Flock in a dark and desolate world, you need to find the coveted Light Artifact. The player who grabs it first, transforms into the Carrier, a fragile, slower and more humanoid creature. The goal of the game is to hold onto the artifact for as long as possible while the other players – who are Flock – hunt you down. There's only one thing that can stop them. The Flock can't move while being in the light emitted from the artifact. They have to stand still or they will die in an instant.
Features:
Asymmetrical online multiplayer
Engaging and simple mechanics
Non-linear dynamic audio system
Continuously switch roles between the stalking Flock and the hunted Carrier
Psychological gameplay in which players have to predict and anticipate each other's actions.
A release date and more information will be revealed at a later date.