The Fine Brothers try to justify their attempt to trademark a verb [Update]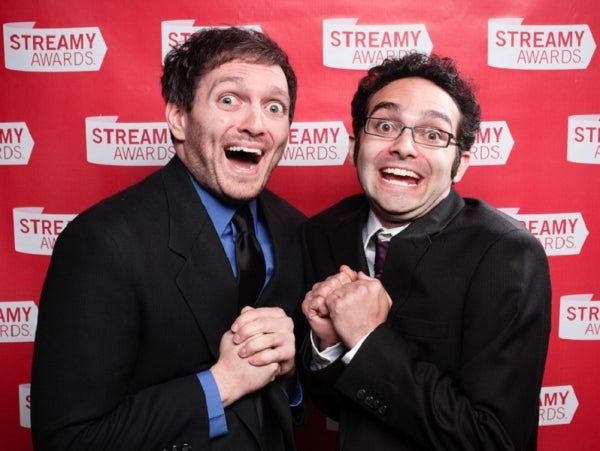 The Fine Bros. have shut down their trademark applications and ceased the React World programme.
Update:
Following yesterday's news, The Fine Bros. have issued an apology, saying that their intentions were "pure."
"We realize we built a system that could easily be used for wrong. We are fixing that," read the statement. "The reality that trademarks like these could be used to theoretically give companies (including ours) the power to police and control online video is a valid concern, and though we can assert our intentions are pure, there's no way to prove them."
As such, the company decided to withdraw the trademark applications, cancel the React World programme as well as release all past content ID claims.
Original story: Last week, the Fine Brothers uploaded a video informing the world at large of their intention to trademark the word "react" to stop ne'er-do-wells from stealing their totally unique and original format of showing things to people and recording their reaction.
Considering they've already legally trademarked "Kids React", "Teens React", and "Elders React", and got pretty worked up at The Ellen show's bit which featured kids having a tinker on typewriters and the like, this move should come as a shock to no one.
The response to their special announcement wasn't great, resulting in a huge drop in subscribers - which you can follow in real time here. This prompted an update from the pair, uploaded yesterday:
The filing for this trademark follows shortly after Sony's unsuccessful attempt to trademark the term "Let's Play", and is just as nonsensical.
There's an extensive thread on reddit encouraging people to speak out against the trademark attempt, and you can do so on February 2 when it'll be published for opposition.
Do you think everyone's just overreacting, or are the Fine Brothers taking the proverbial? Let us know your thoughts in the comments.