The Elder Scrolls: Blades is now available on Nintendo Switch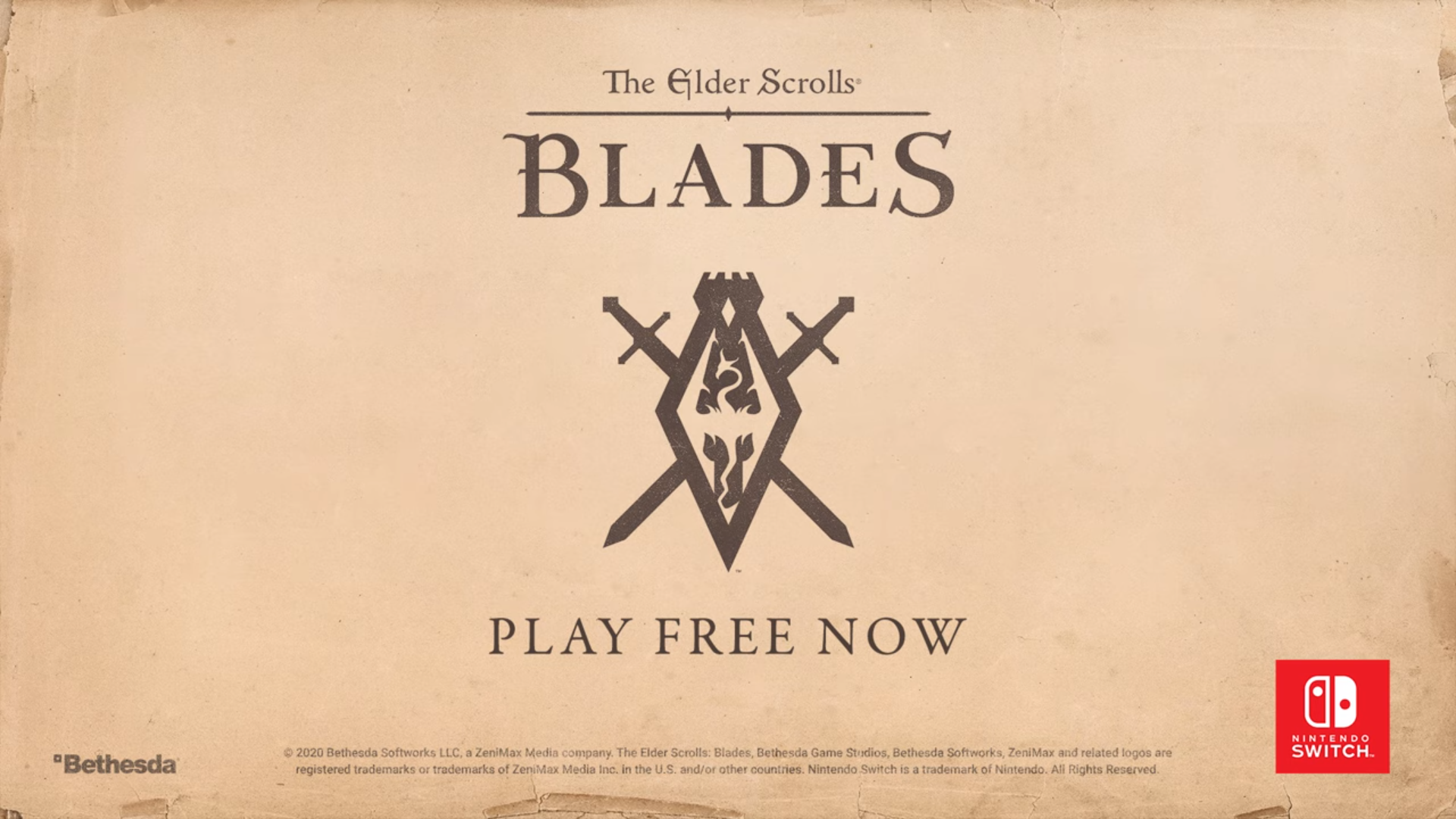 Earlier today, Bethesda officially took The Elder Scrolls: Blades out of Early Access before confirming that it is now available to download for Nintendo Switch.

As of right now, The Elder Scrolls: Blades is available to download for free from the Nintendo Switch eShop. If you haven't seen a whole lot about The Elder Scrolls: Blades before, you can check out the official launch trailer for Nintendo Switch below.
According to an official press release, the Nintendo Switch launch supports cross-platform play, as well as cross-progression. If you've already racked up a load of progress on mobile, you can easily transfer said progress by linking your Bethesda.net account to your Nintendo Switch. It was also confirmed that players will be able to chat with their existing guild members from the mobile version, regardless of platform, as well as battle other players in the Elder Scrolls: Blades Arena.
Despite the fact that the base game is free on Nintendo Switch, players can also opt for the The Elder Scrolls: Blades Quick Start Edition if they want to start with extra Gold, Gems, building materials, and unique items. This version will set you back £11.99.
On top of the Switch launch, several other features were implemented today to coincide with Blades leaving Early Access. Six new quests have been introduced, including a story arc devoted to working your way up to facing the Grand Champion. The PvP leaderboards have also been reset and will offer players additional rewards from here on out. Meanwhile, all Early Access players will receive a special new decoration the next time they log in.
This wasn't the only news unveiled by Bethesda today. Earlier this afternoon, the official Fallout 76 update roadmap was revealed, which includes details about upcoming features such as Seasons, a new Brotherhood of Steel story arc, and more.