The E3 Press Conference That Won PS4 the Generation
The PlayStation 4 has hit its 5th anniversary, so we're looking back on how it started with a bang.

This article first appeared on USgamer, a partner publication of VG247. Some content, such as this article, has been migrated to VG247 for posterity after USgamer's closure - but it has not been edited or further vetted by the VG247 team.
Up until maybe the past couple years, the console wars kept forums, fandoms, and angry commenters alive. Fans chose their poison of choice—PlayStation, Xbox, Nintendo, even PC—and hardly strayed. The companies, however, usually stayed neutral; we were a long ways away from the "Genesis does what Nintendon't" days. In recent years, Sony and Microsoft have stayed on top, and no blow ever felt quite as devastating as Sony's E3 2013 press conference.
At the time, Xbox was in the lead; heading into E3 2013, it was presumed the momentum would continue. The gap between the two press conferences was a lot closer than it is now, with Microsoft's at 4:30pm PT, and Sony following with its usual 6pm PT slot on that week's Monday, June 10. It was a double whammy with the two biggest competing consoles showing what it had next for the world in just the span of a few hours. (Nintendo's Wii U, meanwhile, was already out and doing its own thing, wallowing in relative obscurity in comparison.) Microsoft had the stepping stones of success with 76 million Xbox 360 units sold worldwide and a healthy, passionate playerbase.
Then it screwed up. Big time.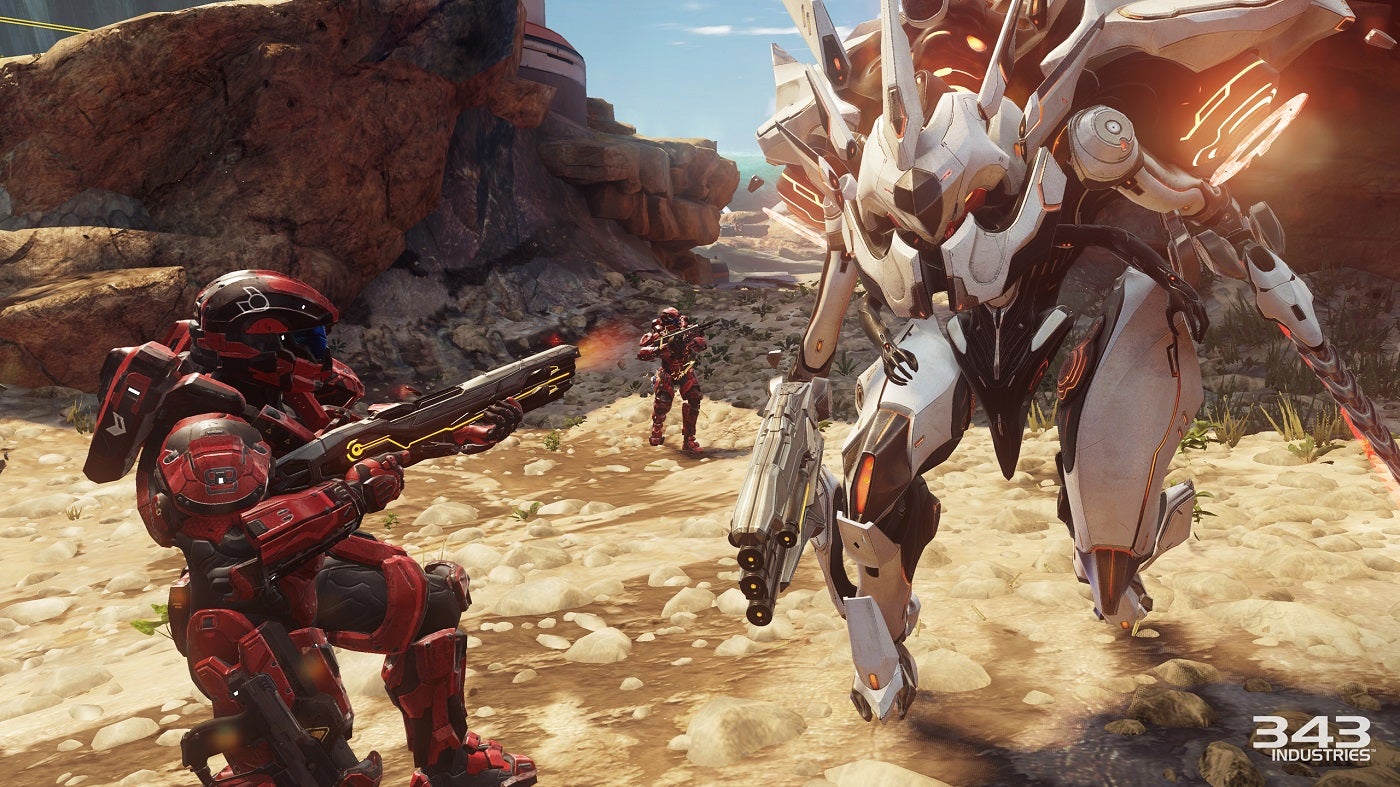 By the time E3 2013 was happening, we knew Microsoft and Sony had next-gen hardware en route. E3 was the first time we'd get a real glimpse at the consoles and more details. For Microsoft, it had revealed the Xbox One a month prior, which focused more on it as an entertainment platform complete with Kinect than a gaming console. The weekend before its big press conference, Microsoft published a blog outlining questions about it—including the shady digital rights management that would not only block users from sharing games, but require players to be always connected to the internet when using their console, "authenticating" every 24 hours. It was controversial, to say the least.
Heading into Microsoft's E3 presser, it seemed like it had everything it needed to set the record straight—outline its DRM policies more clearly, maybe assuage some worries, announce some new games and not focus so much on the Kinect, which at the time was still a priority for Microsoft. It announced games mostly, while also uplifting apps coming to the platform. Then, it nailed its own coffin shut: the Xbox One's price tag, a hefty $499. Looking back, you can almost sense the souls of the audience leaving bodies. It wasn't just a controversy of price, it was a controversy of misreading its audience. While its lineup was compelling for core fans—a new Halo, Dead Rising 3, and so on—it was nothing compared to what would follow it.
Sony, submerged in all the next-gen console drama, got to work in refocusing its E3 showdown the weekend prior, according to now-former president and group CEO of SCEI Andrew House. At the Develop 2014 conference in Brighton, House illuminated how the controversy swirling around the Xbox One led House and Sony to reevaluate the PS4 part of its E3 showing. "It made us feel a little bit clearer about our message when a lot of the negativity was emerging around DRM issues and used games. I remember reading an article literally the weekend before E3 that was basically saying that this is the direction Microsoft was taking and that it was only a matter of time before Sony adopts the same approach," said House, according to Eurogamer. "That sort of put me on the back foot and I went and re-wrote portions of my E3 presentation script that weekend and we re-crafted the presentation because there was now an onus on us not to be seen to be going down the same path."
Sony began its own conference by taking sly aim at the Xbox One, despite itself being in a similar situation back in 2006, when the price for the PS3 was revealed at $599. In a vocal subtweet, Sony outlined how the PS4 would not have to always be online, unlike the plan for the Xbox One. Sony came out swinging, because given the PS3 generation, it could afford to. Its 2013 conference even surfaced a few big announcements, chief among them being Kingdom Hearts 3, the rebirth of Final Fantasy Versus XIII as Final Fantasy XV, and Bungie's debut of gameplay footage for Destiny—another subtle slap in the face for Microsoft, as the creators of its exclusive Halo series. Maybe Sony knew that Microsoft would flounder spectacularly, or maybe it knew the future was bright for PlayStation. After all, its E3 2013 showcase was mere days before the release of an exclusive game that would go on to define the PS3 and all the PS4 exclusives that would eventually come after it: Naughty Dog's post-apocalyptic The Last of Us.
Then came the big moment; the takedown that sent shockwaves through the industry and fans alike. "When a gamer buys a PS4 disc, they have the rights to use that copy of the game. They can trade-in the game at retail. Sell it to another friend," former Sony Computer Entertainment of America president and CEO Jack Tretton told the crowd during Sony's E3 press conference. At this point in the conference, the camera panned to a wide shot of the stage, where an image outlined all the way players could share their games worry free, as they always have. "Sell it to another person, lend it to a friend, or keep it forever," the audience roared with excitement, knowing of the diss Tretton just dropped. The PS4 had won before it even got earnestly started.
It was punctuated by the price, like Microsoft's conference, which was the ultimate figurative microphone drop at the end of its E3 conference. The PlayStation 4 was announced to retail at $399, a whopping hundred dollars less than its big competitor, also out for the holiday season. Sony was very much the underdog going into the next console generation, but with a confident E3 2013 showcase, surprisingly came out on top.
Some saw the event as a bit petty. Game designer Peter Molyneux compared the E3 2013 showdowns as like a fight between "two frat houses" in an interview with GamesIndustry.biz, adding that the games are what should have taken priority.
But most others agreed it was a mortal blow to Microsoft's hopes of leading the new generation out of the gate. "PS4 pretty much dropped a torpedo into Xbox One's exhaust port," wrote our former reviews editor and once-editorial director Jaz Rignall in 2013 after Sony's E3 press conference. "Sony may have given the single most laser-guided assault I've seen in 10 years of covering the show," added Jeremy Parish, our former editor-in-chief. "That two-hour presentation was a point-by-point takedown of Microsoft. What I really appreciate, though, is the way they built up to the brutality." Parish breaks it down, from the triple-A fare to the focus on indies—something Microsoft neglected, despite its long history supporting its ID @ Xbox initiative. "I don't believe in 'winning' E3—it's business, and everyone wins as long as they're making money—but if I did, this is what winning would look like."
Our current reviews editor Mike Williams, perhaps, said it best though: "People are rushing to pre-order the PlayStation 4 tonight because Sony went out and made the Xbox One look like child's play." And pre-order the PS4 they did. As of September 2018, 86.1 million PS4s have been sold.
Nowadays, it feels like the console wars have dissipated, and it's much better that way. Microsoft immediately rolled back the policies it originally outlined in its E3 presser, and now is doing well for its audience in offering backwards compatibility, the excellent Xbox Game Pass service, and the most powerful console on the market right now: the Xbox One X. Sony, meanwhile, has a massive player base and releases more console exclusives than anyone else around. Nintendo is continuing to do its own thing, operating in its newfound space as it straddles home consoles and portability.
Five years on, it feels like the next-generation is just around the corner. With the introduction of premium consoles this generation, the Xbox One X and PlayStation 4 Pro, what "next-gen" will really mean has gotten a little muddied. Still, it'll be an interesting race when it comes. According to Kotaku, the Xbox Team no longer sees itself as direct competitors to Sony. Sony has so many widely celebrated exclusives this generation, from Yakuza games to God of War, that it's in a cozy place heading into PS5, or whatever the heck comes next. In the best outcome, Sony, Microsoft, and Nintendo only seek to serve themselves now, making for a healthier, happier climate. Though, there's no denying that the diss heard 'round the world at E3 2013 wasn't entertaining.