The Division: Incursions out April 12, includes four new sets of gear, Loot trading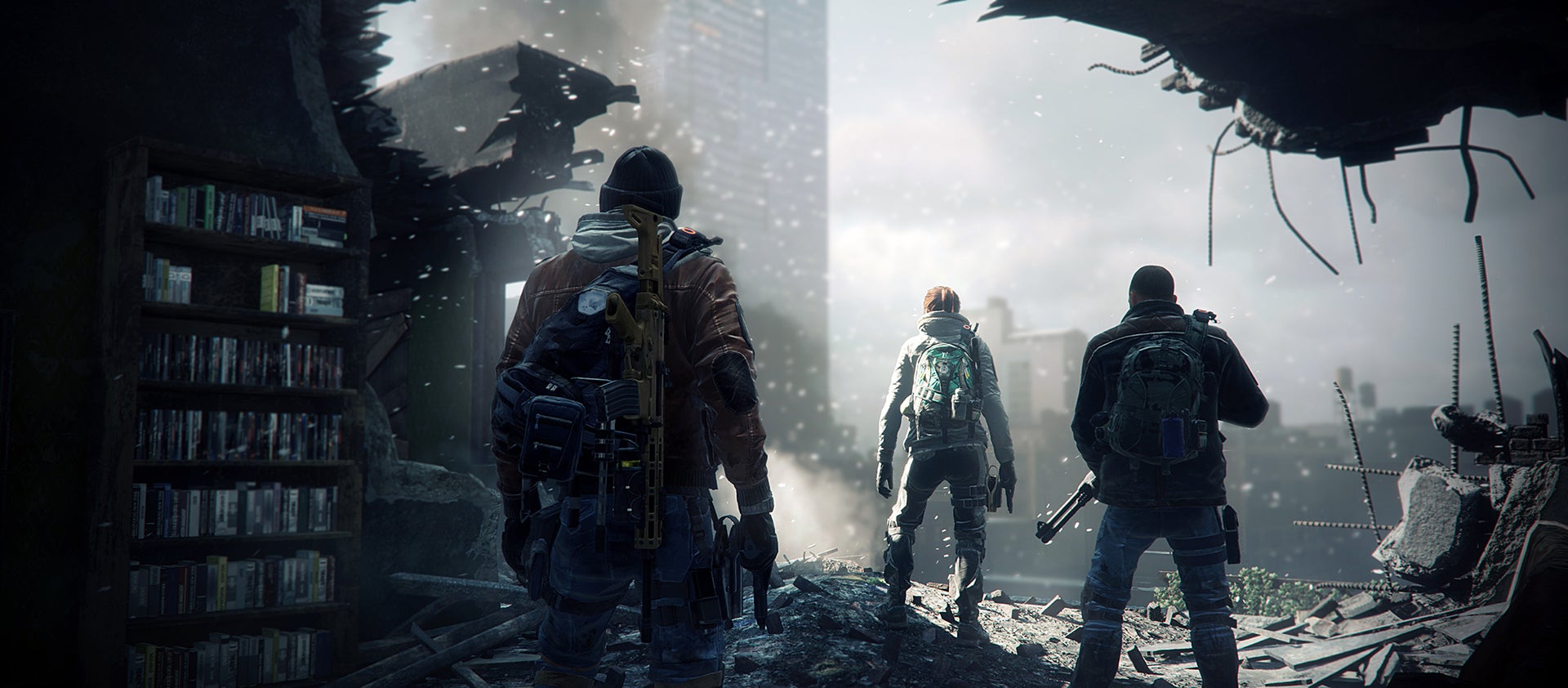 Ubisoft Massive held a livestream for The Division today giving players a look at the April update.
The first of two free expansions, Incursions will include activities which will be more difficult than challenges, four new gear sets with gear scores, Loot trading and more.
It also adds a new endgame activity specifically designed for Squad play, and rewards teams with high-level loot.
There will be more daily and weekly activities coming in update 1.1, some of which will be more challenging when played in groups, so "coordination will be more important."
The first Incursion, titled Falcon Lost, is set in a new area which is basically an underground water-treatment facility. This is the stronghold for the Last Man Battalion. It will come in two difficulties: Hard mode for players whose gear score is equivalent to level 31; and challenge mode, which is even tougher.
There will not be any checkpoints in Falcon Lost, so if the team loses the battle, everyone will have to start all over again. It can be played as many times as needed, with new loot being rewarded no matter how many restarts occurred.
Enemies in the game will now also deploy drones during battle, and an armored personnel carrier which acts as a boss will be added. Bullets won't work against the carrier, so players will need to use other tactics to destroy it.
Also, should a player's Agent die, they will be able to "camera-follow" their teammates.
New tasks called Assignments will be handed out. These are side goals which are completely optional and will update daily. Completing the assignments will earn the player Phoenix Credits, Division tech, and other rewards.
Agent level is still capped at 30, with the new gear score system, players will be able to boost abilities beyond the cap. Players will also receive set bonuses for gear and these bonuses and Talents will "change the way" the character can be played. Some sets are Rare or tough to get, and one is primarily acquired from the Dark Zone. It's called Path of the Nomad.
The other three are called: Sentry's Call, Striker's Battle Gear and Technician's Authority.
Each is designed for specific playstyles. For example: Strikers Battle Gear which is combat assault-focused while Sentry's Call focuses on precision.
Finding and equipping four pieces from a single set will provide the player with new Talents which are "very powerful," according to the developers. During the livestream the teams said it wasn't quite ready to reveal just what the Talents are just yet.
Players will now be getting Supply Drops in the Dark Zone, so be prepared to fight other players in order to acquire them - as well as the powerful enemies which guard the drops. A couple good things: the loot isn't contaminated, doesn't need to be extracted and cannot be stolen once it's been grabbed.
Speaking of loot, players can now trade items with others by dropping the item on the ground. The other player will only need to pick it up. In the Dark Zone, loot may only be dropped when inside the Dark Zone gate.
If you missed today's livestream, you can watch it again over on Twitch, or just head to our post where it's embedded.
The second free update, Conflict, will add another incursion into New York's Columbus Circle and comes with new Dark Zone features.
Three paid DLC expansions - Underground, Survival, and Last Stand - will be released this year and include new areas and threats. which introduce new areas and threats to The Division's open-world New York.
As previously reported, Xbox One players will have 30-day exclusive early access to Underground and Survival. Incursions, Conflict, and Last Stand will debut on all platforms simultaneously.
With the new Update 1.1 content on the horizon, you'll need friends to go into battle with. If you don't have any buddies playing or want new ones, hit up our partners at The100.io. They have the perfect LFG solution.