The Division gets two special editions and a season pass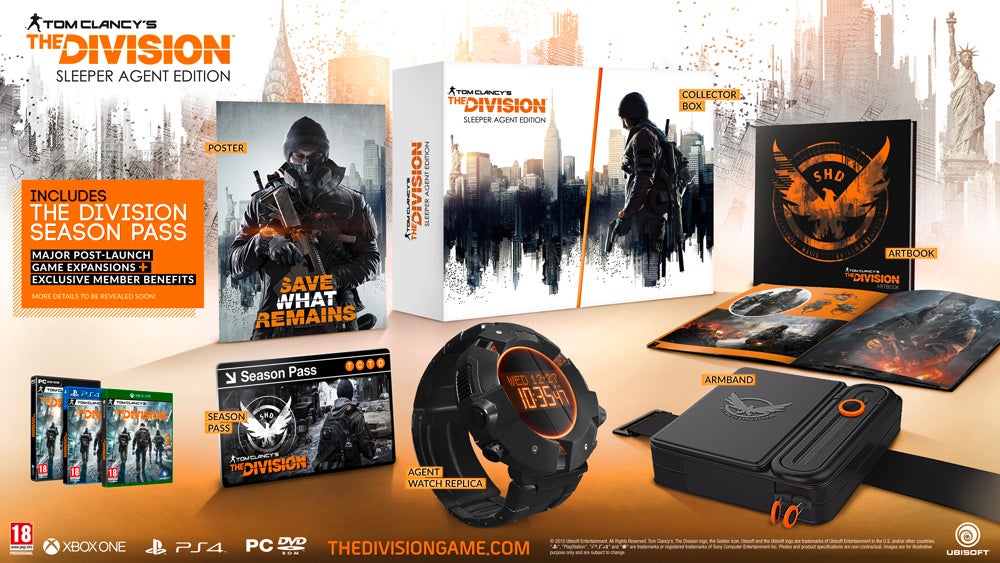 Hot off the E3 2015 hype, The Division has received a season pass, gold, and collector's editions.
The Division is getting two special editions. The first is the gold edition. It comes with the game, the season pass, and an exclusive "National Guard" gear set." It's priced $100 and is available to pre-order from various retailers.
The collector's edition is only available through Ubi's store, and will run you $160.
Here's what's included:
The Agent Watch Replica: fully functional watch which glows like the in-game SHD watches
The Agent Armband, a convenient way to carry your most valuable equipment
A high quality artbook including concept arts that inspired the game
"Save What Remains" Poster
Exclusive Collector's Box
This edition also includes the season pass and the Hazmat Gear Set. Pre-ordering either will guarantee you access to the beta. These were not officially revealed by Ubisoft prior to being available.