The Division: everything you need to know for the open beta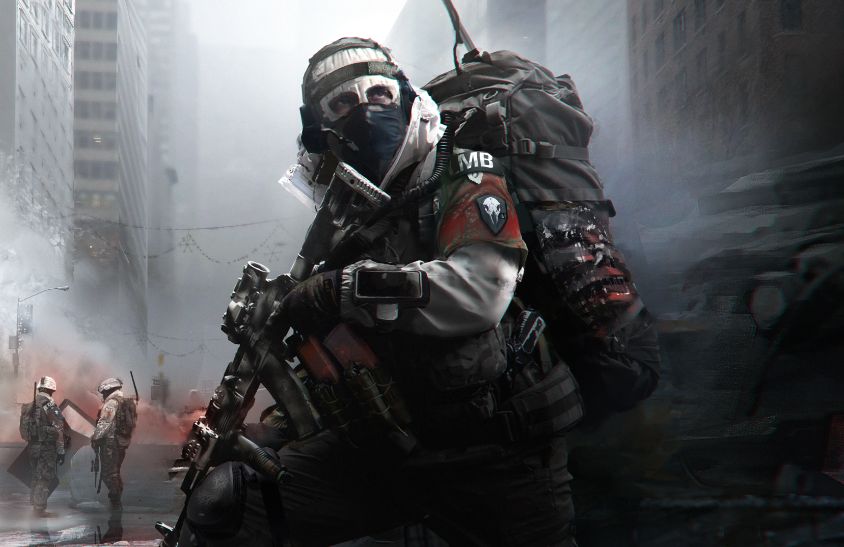 From attributes to the Dark Zone - here's absolutely everything you need to know about Tom Clancy's The Division.

The Division beta: gameplay, emotes, vendors, PvP Dark Zone - everything!
The Division's open beta begins on Xbox One on February 18. It then continues on PS4 and PC from February 19 to February 21. You can see the start times for your region right here.
That might not seem like a long time, but the good news is you can download the beta client right now to be able to start playing immediately. It's an open beta on all three formats so everyone can play. If you still have the closed beta installed, you'll only need to download a small update.
Now you've got yourself organised, let's talk about Ubisoft's new MMO shooter, and the big changes from the closed beta.
Everything in The Division open beta – new mission, faction, and Dark Zone changes
One of the biggest additions is the opening of the Tech wing in your base of operations. This in-turn opens a new mission and Tech skill - the deployable turret. If you're new to the beta, you'll also be able to open and play a mission from the Medical wing, as well as unlock associated skills. Those are essentially the PvE campaign missions to play in the beta, which you can go back to at anytime to farm loot and gear. Both can be played on a higher difficulty setting for better rewards, and support up to four player co-op.
If you're playing on PC keep an eye on cheaters. Developer Massive has promised to tackle any problems after exploits were used heavily in the closed beta.
The PvP Dark Zone area has had multiple tweaks and changes. Players will no longer go Rogue instantly, and AI enemies in the Dark Zone are going to be tougher and more abundant. Rogue agents will also get better rewards for surviving in the Dark Zone. Read the full list of notes here, or check out the video below for a detailed summary.
The closed beta gave a good shapshot of the final game. The code itself was solid with only a few glitches, so we were able to play it extensively. Team VG247 were divided on it. Some of us couldn't wait to play more, while others were a little more cautious. We even got our Destiny obsessive Paul to stop playing Bungie's shooter for 20 hours and offer his thoughts, and Battlefield expert Westie also weighed in. Everyone's got an opinion, and it's good to see the game from different perspectives.
The Division gameplay and trailers
Trailers are all well and good, but let's get straight into it with a look at high-level 20 mission gameplay, shall we?
Get your breath back and check out the PvP multiplayer portion of the game, which you start by entering into the Dark Zone on the world map.
The Division: customisation, attributes, talents, perks, skills, and emotes
The Division isn't just a simple third-person action game. It's an online RPG and that means it includes vendors to buy new gear, skills, perks and other stats to build you your characters and create the type of fighter you want to play. It doesn't have predefined classes in the traditional sense, but you are able to build a character to reflect your style of play.
Firstly, let's take a look at the cosmetic and customisation options for your character, how to manage the inventory and build out your appearance.
This next video looks at a character's attributes as well as all consumables, including crafting materials and grenades. Attributes are the most important thing to watch here as they are a breakdown of your agent and skills. You'll see your proficiency in firearms, electronics and stamina - watch the video for an essential overview of what makes up your strengths and weaknesses on the battlefield.
Looking closely at your character you'll see there are stats for skills, perks and talents. That can seem a little confusing, but the three do fit into neatly defined categories; skills are player abilities that can be triggered in combat, talents are passive abilities triggered by player actions, and perks are passive background buffs. See them in detail and action below.
Here's a more detailed breakdown of all 40 perks in The Division, and what they do.
Now you better understand you character stats, it turns out you can mod you skills to increase their effectiveness. We go into more detail below.
If you don't have a headset (why on earth don't you have a headset?) you're going to need alternative options. Let's take a look at all the emotes in the game. And when you've done that, go and buy yourself a headset.
The Division: Base of operations, crafting and vendors
The Base of Operations is the only part of the entire game that's personal to you. You won't see your friends here as you're hanging around in your own instance. Check it out, it's pretty impressive.
Crafting is done in your Base of Operations and lets you make your own weapons, masks, armour, mods and gear. Take a look at the early options here, and find out how to find blueprints for better customisation options.
The Division has three different types of vendors - sellers in the Base of Operations and safehouses, sellers at Dark Zone checkpoints, and the vendors in the Dark Zone safe rooms. All have a different take on stock, which you can see in the video below.
As well as vendors, there's plenty of loot dropping in The Division. This is how public and private loot drops work.
The Division throws a lot of numbers at you during combat. Here's a breakdown of what each set of stats means.
If you're playing The Division on PC, here's the official minimum and recommended specs for your rig. Now that's out the way, here's impressions of the game running on max settings, as well as some pure PC gameplay footage below.
If you played the closed alpha of The Division you'll want to take a look at this bug fixing list, which highlights some of the biggest changes made to the game in preperation for the beta release.
You now have no excuse not to gear up efficiently and start thinking tactically. We'll see you in the beta!
Oh, and before jumping into the tester, our partners over at The100.io have the perfect LFG solution for you. Never go into a warzone by yourself. It's suicide.
The Division is out March 8 on PS4, Xbox One and PC.