The Division 1.3 update is ready for download now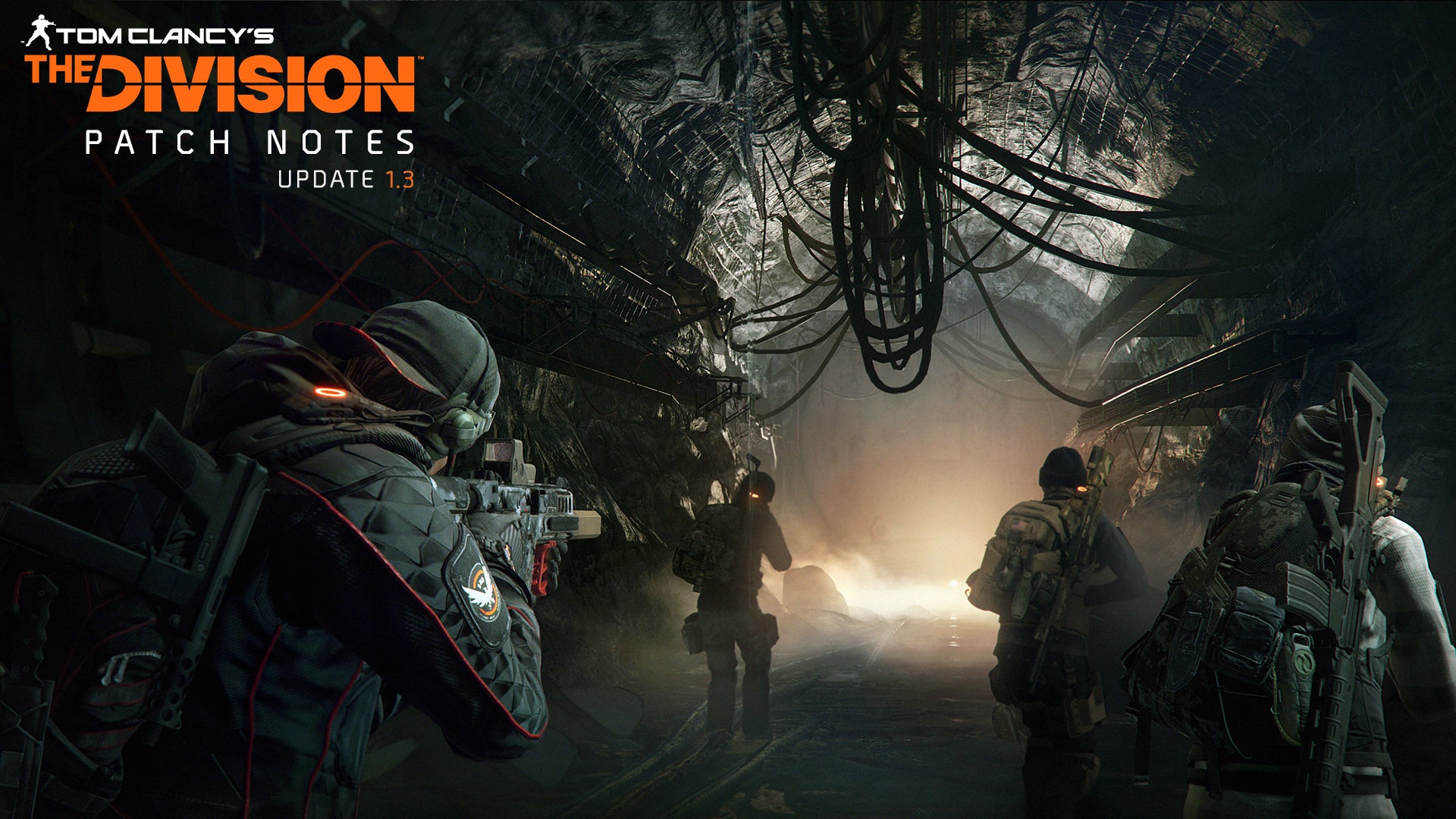 It's all about to change once again for The Division players.

The Division has gone offline so you can start the download of update 1.3. It weighs in at 7.6GB on Xbox One and a little less on PC.
Update: If you're having trouble accessing the DLC then try these solutions.
Update 1.3 brings with it the Underground DLC for those who have paid for the season pass, as well as an absolute stack of changes to weapons, bug fixes, gameplay additions and more. You can read the full patch notes here, and see the most important changes here.
The 1.3 update is only available on PC and Xbox One at this point and the Underground DLC is exclusive to Xbox One and PC for 30 days. Download the patch and then you'll be able to download and access the Underground DLC as soon as the servers come back online at 11am UK, 12pm CEST, 6am EDT, 3am PDT.
The PS4 will receive all the 1.3 changes soon, according to Ubisoft Massive, so keep an eye out for that.