The Destiny 2 open beta has been extended, but you can expect things to get choppy on Monday and Tuesday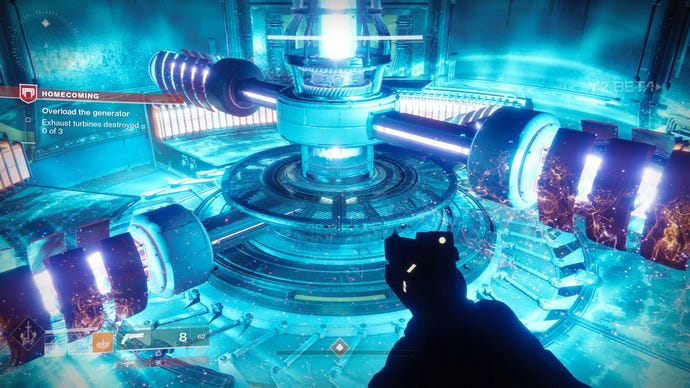 Want more time with the Destiny 2 open beta? Good news.
The Destiny 2 open beta has been extended an extra two days, to nobody's real surprise. That's how these things go these days, innit.
According to Bungie's latest update, the test is now scheduled to end at Tuesday 6:00pm PT/Tuesday 9:00pm ET/Wednesday 2:00am UK (hit that link for local times in more regions), so you have plenty of time to try the Destiny 2 open beta if you haven't already, or keep on humbling Crucible wannabes if you're a hardened veteran by now.
Don't expect smooth sailing, though; Bungie has warned it's planning to do some testing on Monday and Tuesday, which may result in errors or other problems.
Today, normal testing continues in the Destiny 2 Beta. Monday and Tuesday, we'll shoot out a turbine or two in the datacenter for science. pic.twitter.com/WTTJPAh8JV

— Bungie (@Bungie) July 23, 2017
That's precisely what betas are about, of course, and better now than when Destiny 2 releases in September. Still, it's worth noting now, so you don't get frustrated if you plan your whole Monday night's entertainment around it.
The Destiny 2 beta will have been open for about a week by the time it wraps up, although the open beta only began on Friday. If you still haven't joined in, it's worth checking out - although I personally found it a bit too lightweight and missing Destiny's sharpest claws.
The first Destiny beta was also extended by a couple of days, but in that instance we also saw a new destination added to the fun. Bungie hasn't dropped any hints about that this time, but keep your fingers crossed.