The best Cyber Monday 2017 deals: PS4, Xbox One, Nintendo Switch, PC, tech, and more
Cyber Monday, the runner-up of the annual sales extravaganza duo alongside Black Friday, arrives on 27th November 2017. Expect another week of deals on games, tech and more. Here's everything you need to know.
These will be gaming deals but if you're interested in checking out a wider range of deals head over to Jelly Deals. Let's get started.
What is Cyber Monday and when is it?
While admittedly, it sounds like the kind of name to come straight out of bad Sci-Fi, 'Cyber Monday' is, in fact, a ridiculously successful annual retail event. It's the little brother to Black Friday, which you will no doubt have heard of if you're reading this right now. Cyber Monday kicks off the second week of deals, price cuts, bundles and savings. While it originally began as the online-only portion of the Black Friday festivities, Cyber Monday has evolved over the years to become its own self-contained discounting extravaganza.
As previously mentioned, this year Cyber Monday takes place on 27 November. If you landed here before the day itself and you're particularly keen to check out some deals, head on over to our guides to the PS4 Black Friday deals, the best Xbox Black Friday deals, the best Nintendo Switch Black Friday deals, PC gaming Black Friday deals and 4K TV deals for Black Friday.
In previous years, Cyber Monday the week that follows has usually meant various retailers bringing out completely fresh deals and discounts that were not present at all during Black Friday week. Historically, this week will be when the majority of digital retailers showcase some of their best sale ranges, with a major focus on PC download titles. You'll still see stock of Xbox One, PS4 and Switch consoles being offered up with various bundles and discounts, of course, too.

If you'd like to get the jump on a bunch of the places likely to be hosting some of the best Cyber Monday deals for 2017, go ahead and bookmark a few of these pages:
For digital offers, you're going to want to check these pages:
In the meantime, here are some of the best deals you can spend your money on pre-Cyber Monday.
PS4 Deals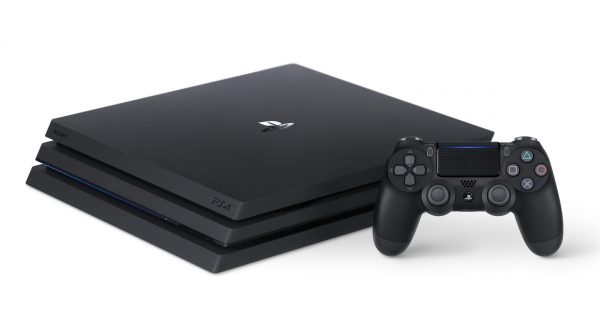 If PS4 consoles are your kind of thing, this is where you'll find a big batch of the very best PS4 Black Friday and Cyber Monday deals. Everything from PS4 Slim console bundles to PS4 Pro discounts and every form of video game deals. There may even be the occasional discount on the PlayStation VR headset and associated bundles, if we're lucky.
Xbox One Deals
Perhaps you're on the Xbox One side of the fence. Whether you're looking for a decent bundle on the brand new Xbox One X console or you're looking to pick up an absolute bargain Xbox One S deal, here's where we'll be keeping up to date with everything relevant to your specific interests.
PC Deals

Over on the PC side of things, there will be a huge amount of discounts on digital download titles as well as a handful of PC hardware bargains. This usually comes down to the more base components of hard drives, SSDs, monitors and keyboards but we have hopes for graphic cards and Intel's latest processors seeing a discount, too.
If you can't find something you want right now, never fear! We'll be back and updating this page as and when it's appropriate and will be doing updates all the way through Cyber Monday an the week after to make sure we're always bringing you the very best and most up to date Cyber Monday deals.