The Alto Collection, 3 out of 10, Mortal Shell and more of our favourite indie games this week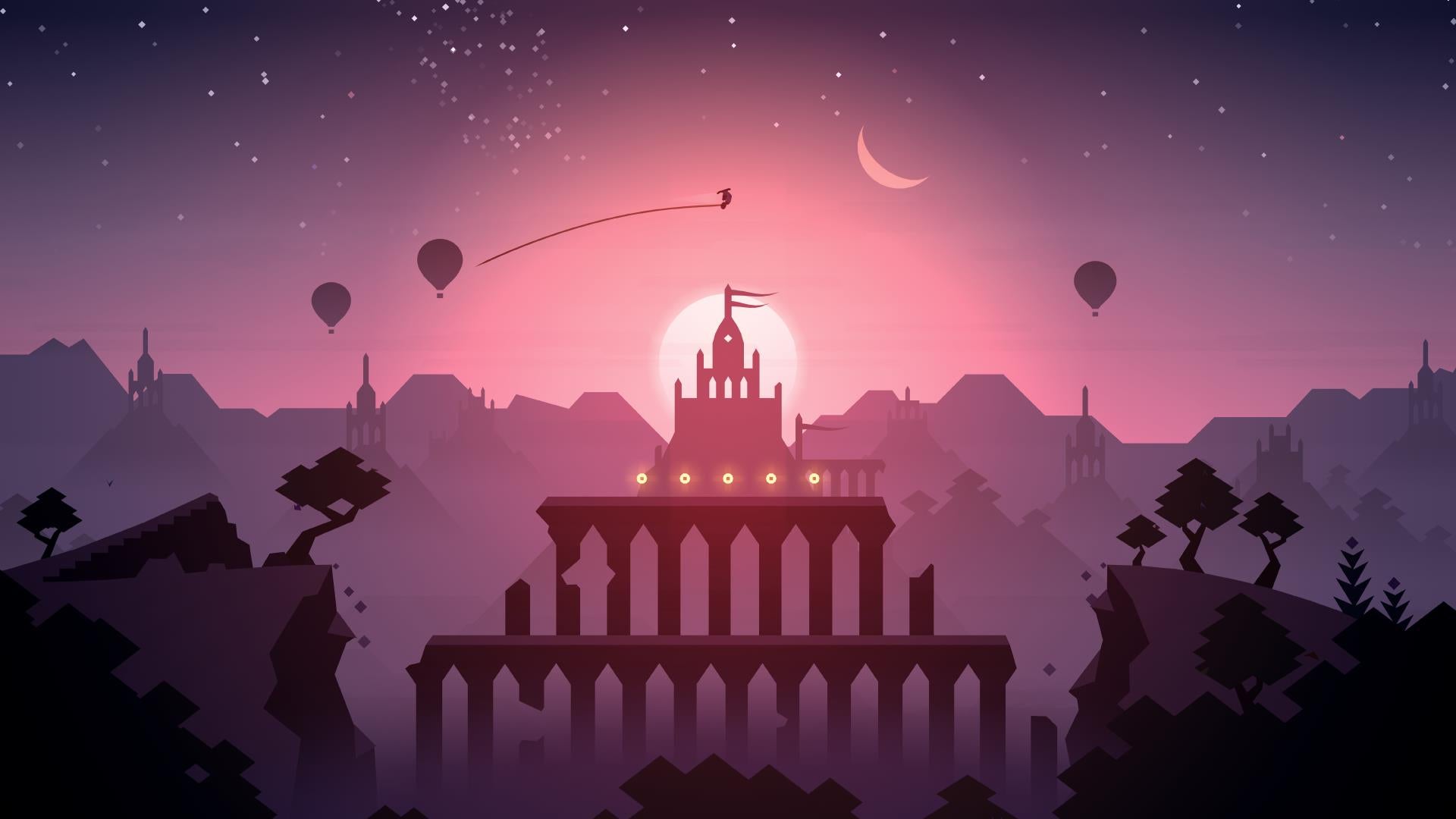 If you're not jumping into Horizon Zero Dawn on PC, or checking out the Marvel's Avengers beta on PS4 this weekend, you're probably going to have a little bit of time to check out a few indie games - the sole focus of this feature.
Our weekly hidden indie gems showcase will run through the week's best trailers, and bring you something to keep you occupied over the weekend. Head on below for this week's haul.
Hot indie games week of August 3
The Alto Collection
It's been a while since PC and console players got a port of a beloved mobile game. This changes next week, when The Alto Collection releases on PC, PS4, Xbox One and Switch.
The Alto Collection is comprised of Alto's Adventure and Alto's Odyssey, two games previously available on iOS and Android. Alto games are light on story and heavy on feel. In them, you play as the eponymous Alto, a mountain shepherd on a quest to rescue some llamas.
You can reductively call Alto an endless runner. Indeed, gameplay mostly sees you snowboarding infinitely from left to right, picking up collectibles along the way. But its presentation is so graceful, and its world so peaceful they elevate it well above the types of games that come to mind when you think of the genre.
Both Alto games have some of the best minimalist visuals on mobile, and it looks like they translate very well to the big screen. There's not a lot going on, admittedly, but it can be good to take a break from the mechanically and narratively-dense games of today with something like this.
The Alto Collection arrives August 13, completely free on the Epic Games Store for a week. You'll also find the collection on the PS Store, Xbox Store and Switch eShop on the day for $10.
Mortal Shell
I know we covered Mortal Shell before, repeatedly. But sometimes, a game looks so good that you can't help but eat up everything its developers put out.
Fortunately for me, and the hundreds of thousands who tried the recent beta, this is also a game that plays as good as it looks. I know because I played the beta in July ahead of its public release, and I definitely didn't expect the full game to arrive in August.
Mortal Shell, for the uninitiated, is a Souls-like from a team of 15 people who understand why FromSoftware's work is as beloved and revered as it is. It's a game where you can embody four classes, called Shells, travel mysterious lands, piece together a story through lore and incidental dialogue, and die repeatedly to bosses until you figure them out.
It's a good one of those. This week, developer Cold Symmetry confirmed an August 18 release date on PC (Epic Store), PS4 and Xbox One. That's less than two weeks away, and it's priced $30.
Games you can play this weekend
Usurpator
Usurpator is a top-down melee combat game that's sort of an isometric take on Mordhau, with tactical combat and visceral carnage. The game has been in development for two and a half years by the small team at Reigen Games, who set out to create a polished, balanced take on that style of melee combat.
Usurpator's arsenal includes the usual suspects: standard swords and shields, two-handed longswords and the like. The real depth comes through in the different classes you can pick from, each offering access to unique weapons. Every class can also be further tailored to your playstyle with perks, which you unlock over the course of play. Combat mostly takes place in gladiatorial arenas, with all the bombast and anticipation you expect.
It feels weighty, and you can perform standard blocks and kicks, and even riposte and roll away from overheads when necessary. Parries are possible, too, if you time your block correctly. Melee action games tend to stick to first and third-person, but Usurpator does a good job of selling the heft of combat from an isometric perspective.
Though there's a major focus on multiplayer combat, the game can also be played in co-op against AI. Reigen Games is so confident in how it feels, in fact, the team put up a free demo on Steam, which you can download and play now. If you think it has potential, give the Usurpator Kickstarter a look. It only has a goal of less than $38,000.
3 out of 10
Terrible Posture, the team behind Tower of Guns and Mothergunship, shifts gears completely for its next project: 3 out of 10.
3 out of 10 is an unusual game about game development. It is pitched as an episodic, playable sitcom, where you return every week to follow a story about the struggling Shovelworks studio. The name 3 out of 10 is a reference to the review scores the studio's games get. The plan, in theory at least, is to make a game that scores higher than 3 out of 10.
Each episode's narrative unfolds in animated, fully-voiced cutscenes, and in unique mini-games that resemble game development tasks, struggles and people problems. Terrible Posture wanted to pay homage to as many genres as possible in gameplay, while telling a meta story about the world of game development, so expect a wide variety.
You can rewind the animated features, or re-watch them at any time. Those only in it for the narrative can skip gameplay segments, too, and the mechanics-obsessed can replay them for better scores.
The first season's entire five-episode run is completely free on the Epic Games Store, and the first episode is already available. You can expect new episodes every Thursday until September 3.