Thatgamecompany announces Sky, which looks like a Journey experience for Apple devices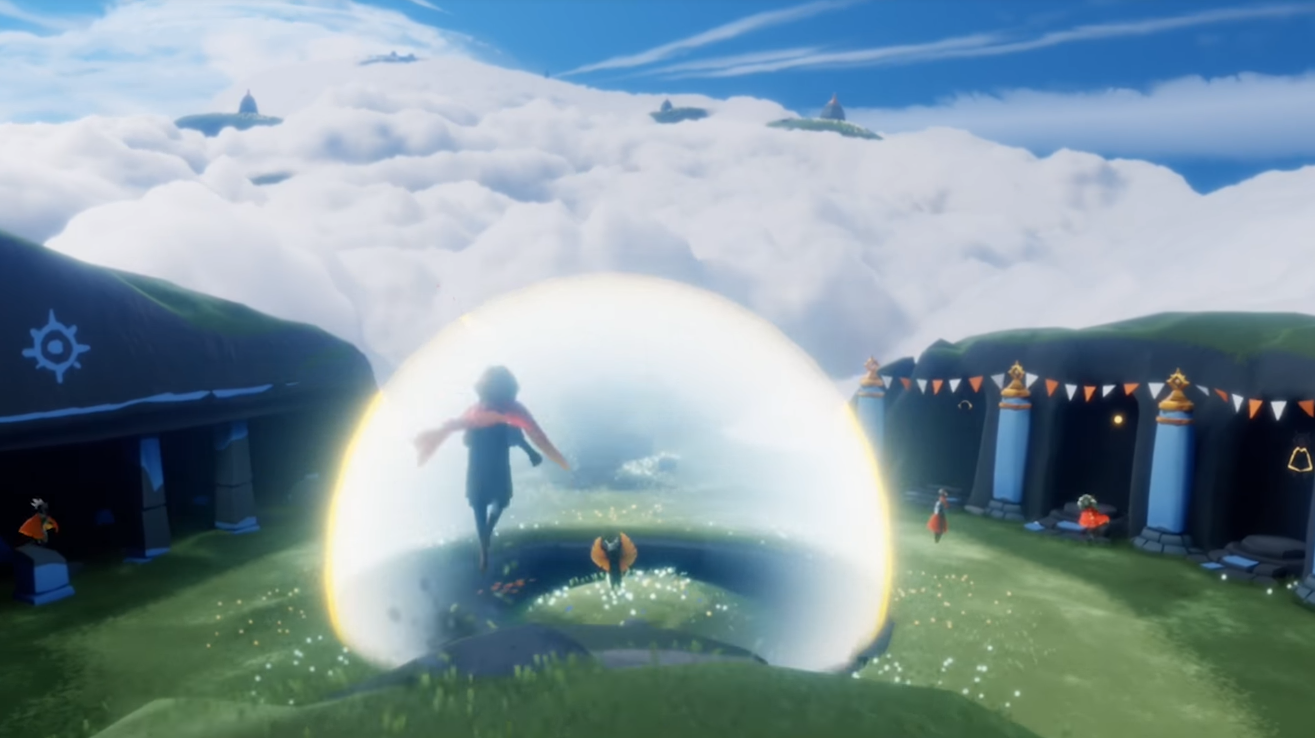 Thatgamecompany has formally announced Sky, their next project for iPhone, iPad and Apple TV.
A teaser trailer has been released, showing the briefest of glimpses of the new game. It looks very Journey-like, with cloaked figures joining together to run - and fly - towards a distant light.
The developers of Journey and Flower have been teasing this project since 2013, when a former employee said that it would 'change the industry in a really positive way'.
Thatgamecompany has been teasing Sky as a "game about giving" since November last year. In January, they said that the game would release this year (although the text under the trailer promises that it will release 'this winter', which extends until February).
The team has shared some more information about the game on their website. "It's hard to explain the game, but a good place would be to say that Sky is a game specially created to be played, and shared, among loved ones and family", the site says. "If you can imagine the delight of visiting a theme park where lasting memories are made, we envision Sky will sometimes feel like that."
And then, buried away on that same page, is an interview between Jenova Chen and Geoff Keighley. Chen digs into the project far more in this video, which is interspersed with gameplay footage.
Sky is about "the feeling that we're all connected", he says and the joy of helping others. Many of the mechanics of playing the game are built around "giving", somehow or another. It's coming to mobiles "first" (which seems to imply a later console release) because that's the easiest way to get families playing together, Chen says (assuming they own iPhones, of course). The game world will present a huge civilisation that's now in ruin, and the game world will be a "constantly evolving space" where things change over time.
Basically, it looks a lot like Journey, but with flying and on mobile devices.