The Terminator in Mortal Kombat 11 will look like Arnold Schwarzenegger, but won't have his voice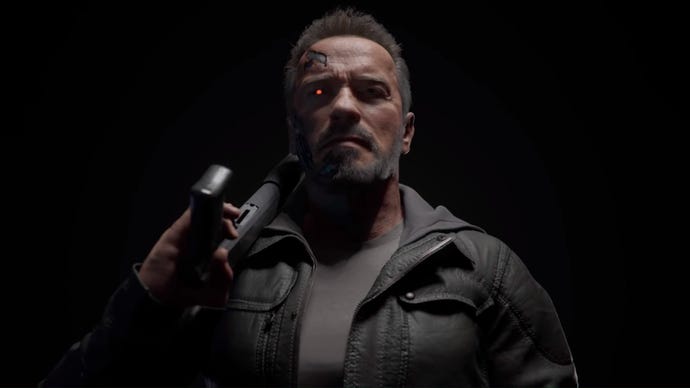 Everyone's favourite big robot friend is coming to Mortal Kombat 11, but his voice might be a bit different from what you're used to.
The Terminator - or, more specifically, the T-800 - is coming to the game on October 8, joining a cast of DLC fighters that also includes Batman enemy Joker, Todd McFarlane's Spawn and some traditional Mortal Kombat fighters. He'll be in his Terminator: Dark Fate phase, looking a bit older but no less powerful, and his face and body is a great recreation of 2019 Arnold Schwarzenegger.
However, Arnie won't be bringing his voice talents to the game. The Hollywood Reporter has reported that a soundalike has been hired for the role, which we like to imagine required walking into an audition and announcing "it's NOT a TU-MAH" to Ed Boon.
The specifics of the casting are not clear, so we're not sure who is filling in for the Austrian superstar. Hopefully they'll be able to do justice to his distinct voice.
Terminator: Dark Fate will release on October 23, two weeks after this DLC drops. Gears 5 is also getting a Terminator crossover DLC, so fans of the long-running series have plenty to look forward to.