Turns out Tekken X Street Fighter isn't actually dead, after all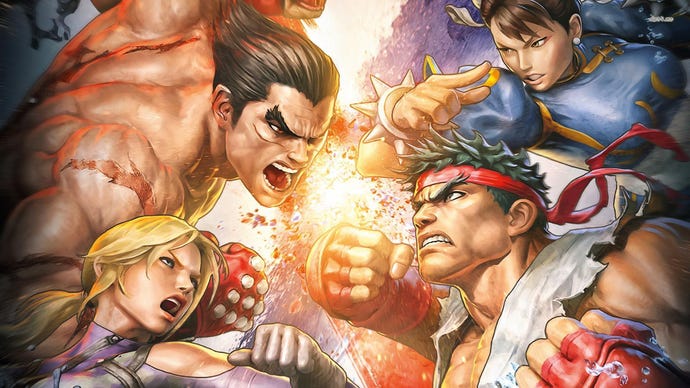 Tekken boss, Katsuhiro Harada, has clarified comments he made about the status of Tekken X Street Fighter, saying the project isn't totally dead, after all.
Yesterday, we heard an update on the status of the long-awaited crossover game Tekken X Street Fighter. Harada made comments on his YouTube series Harada's Bar that stated the game was dead, and development ceased.
It turns out these weren't quite accurate, though. Whilst the English language subtitles said "development stopped but we got about 30 percent done" and "we wanted to show it, but the project died", it turns out that's not exactly what Harada meant.
https://www.youtube.com/watch?v=kRD5RVADauU
"There was some missing nuance in the English translation of this video. We apologize for this error, we're very sorry", says a comment from Harada's Bar.
As per the developer's statement, the game is actually 'in a pending state' or 'paused'. Not 'dead'. This misinterpretation came from his use of 'okura-iri' – translated to 'the project died' – rather than its direct meaning: 'shelved' or 'stored', as per Harada.
"We are still hopeful that Tekken X Street Fighter will resume development when the opportunity arises," Harada concludes. "However, such a title cannot be moved just for the convenience of one company in terms of marketing and branding, and it also affects each other's development resources. For now, we are just waiting for the right opportunity."
The game, designed to be a companion title to other Bandai Namco/Capcom project Street Fighter x Tekken, was announced 11 years ago and has been something of a mystery since then.
Thanks to these new comments, it looks like the game's penchant for mystery is going to continue on for a bit longer.