Bandai Namco is teasing a Polish Tekken 7 DLC character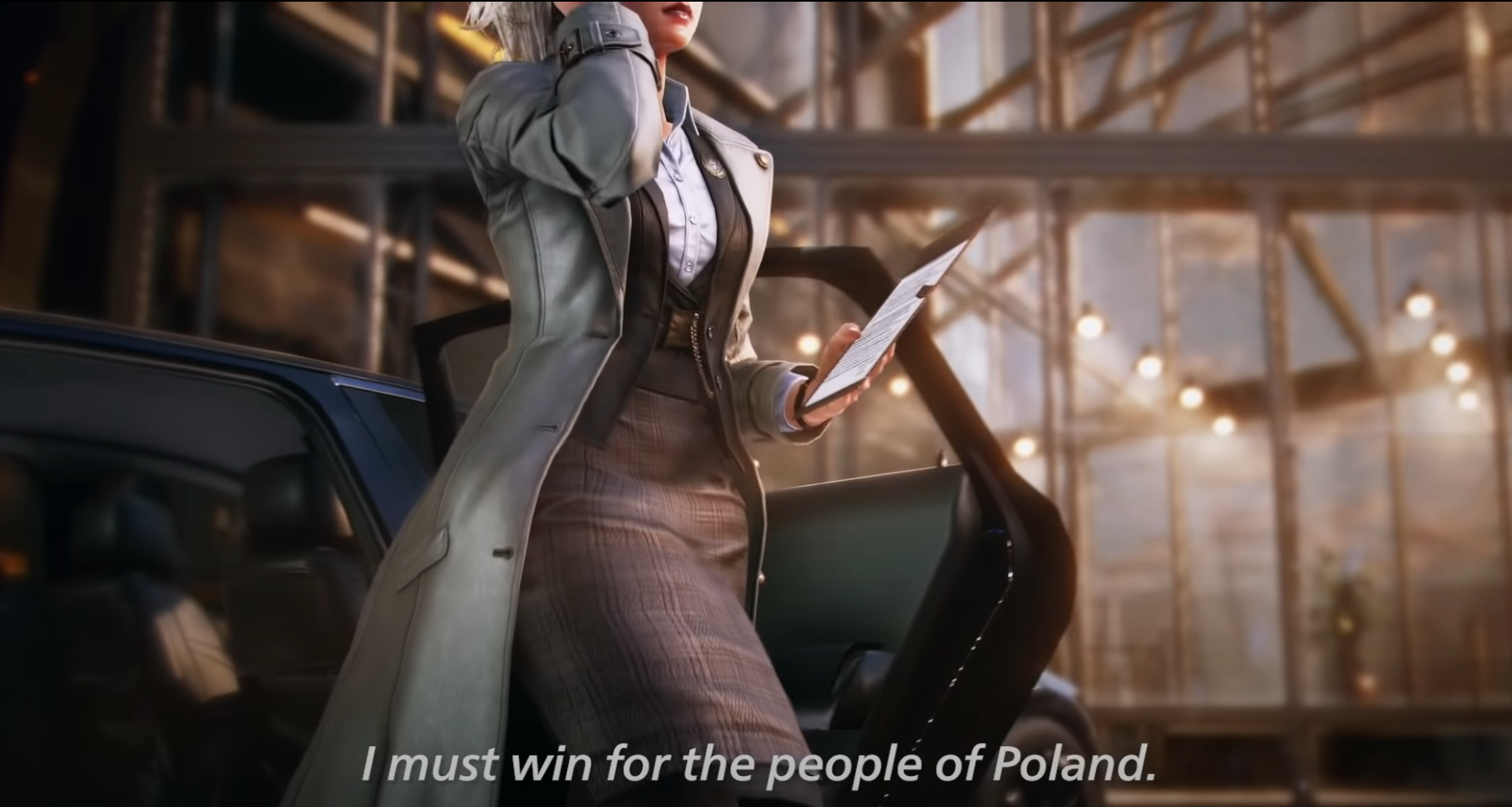 During the latest Japanese Fighting Game Roundtable, Bandai Namco has teased another newcomer for the Tekken 7 roster.
Get ready for the next battle, because Tekken 7 appears to be getting yet another new character in its upcoming DLC.
In the brief teaser trailer that you can see below, the currently unnamed fighter is briefly teased after a couple of quick edits show us around the country of Poland. The new female character is seen leaving her car, and appears to be addressed as 'prime minister' by an off-screen voice. Interesting.
The next character is the latest addition to the game after Season 4 introduced us to Tekken 2 fighter Kunimitsu, a new stage, and a UI/online system refresh.
The character will arrive as part of the DLC 18/19 set for the game (the second half of the Season 4 Season Pass) 'in early spring 2021', and Bandai Namco promises we'll hear more about the upcoming character 'soon'.
The new character will be the latest in a series of international additions to the roster that we've seen throughout the life of Tekken 7: from Italy's Claudio to Brazil's Katarina, Thailand's Fahkumram to Saudi Arabia's Shaheen, the Philippines' Jozie to the new Polish character, Bandai Namco is certainly going out of its way to make Tekken a more representative fighter.