Teenage Mutant Ninja Turtles poster includes "September 11" and exploding skyscraper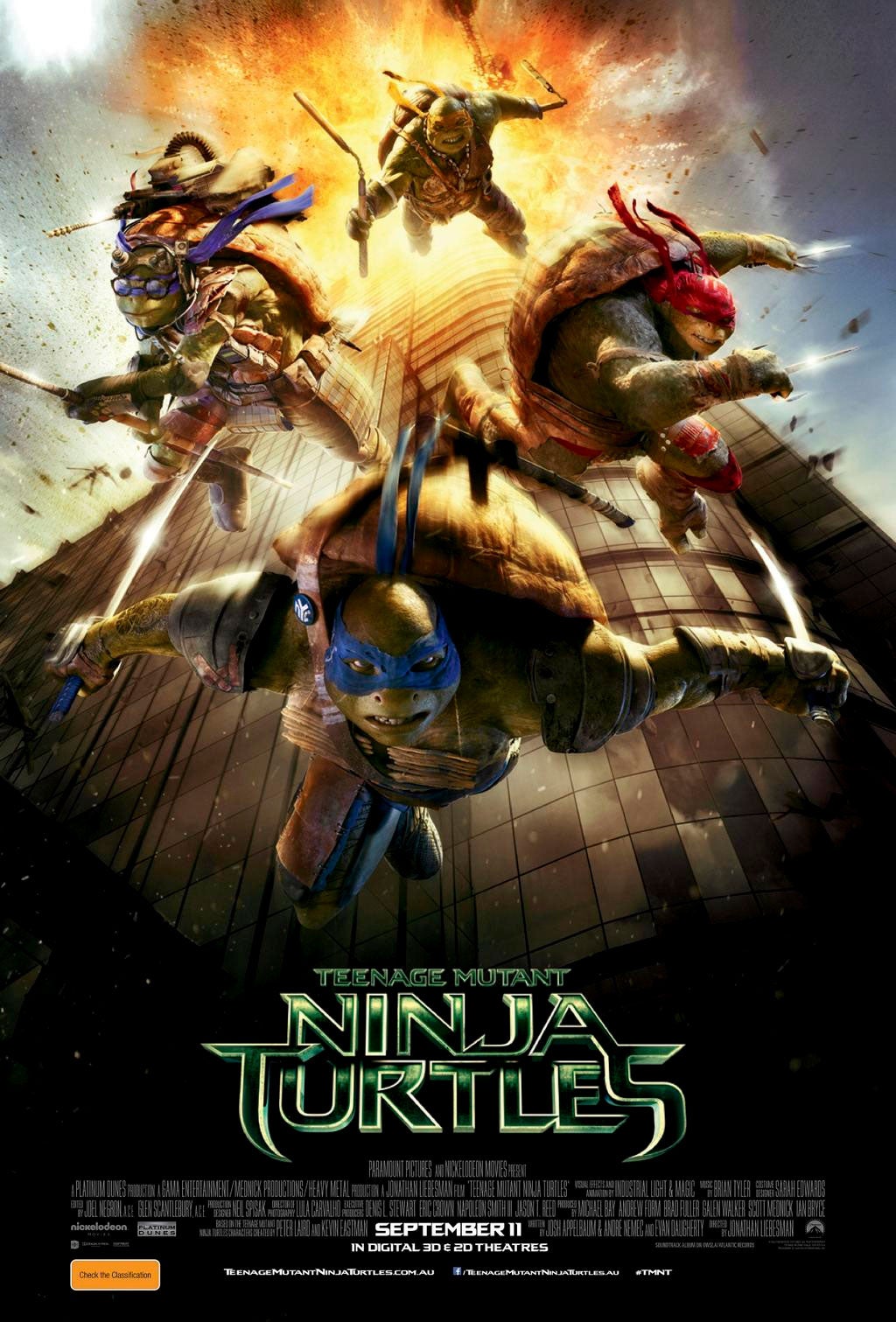 Ahead of the release of a 3DS tie-in next week, Paramount's shown a poster and release date for the upcoming Teenage Mutant Ninja Turtle movie. It may prove to be a little controversial.
The poster shows Leonardo and friends falling from an exploding skyscraper. The movie's out on September 11.
The image is quickly drawing some less than positive comments on Twitter.
The next Teenage Mutant Ninja Turtles game, a 3DS tie-in to the movie, releases on August 5. A prime selling point is being able to switch between the four turtles on the fly.
You may want to shift that release date for the movie, though, Mr Paramount.