TMNT: Mutants in Manhattan - the reviews round-up where all the scores are bad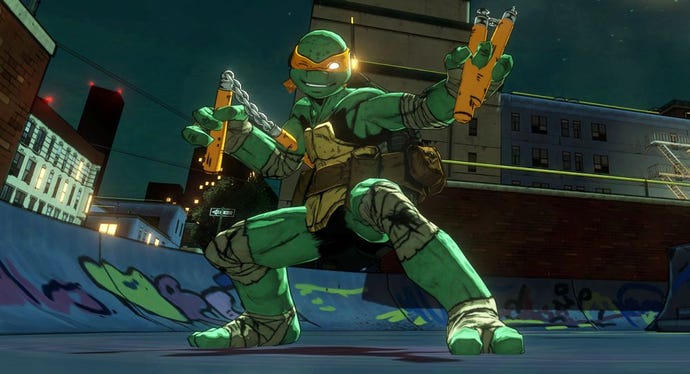 Come for the pizza and dry banter, stay for, well, not much else.
Teenage Mutant Ninja Turtles: Mutants in Manhattan is the third licensed game developed by Bayonetta and Metal Gear Rising studio Platinum and published Activision, after the pretty okay Transformers: Devastation, and the not-so-good Legend of Korra.
The game borrows the style of the original TV shows and lets you control all four Turtles in an open-world setting. Unfortunately, the combat has been criticised for not being as deep as it could have been, and the open-world was panned for being bland and not exciting to explore.
Another criticism the game received is owed to the fact it runs at 30 frames-per-second, even on modern consoles. Mutants in Manhattan strangely doesn't feature local co-op, only online, for up to four players.
See the lot below. Scores are out of ten unless noted.
Mutants in Manhattan is out now on PC, PlayStation 3, PlayStation 4, Xbox 360, and Xbox One.