Talion's wraith in Middle-earth: Shadow of Mordor is none other than Celebrimbor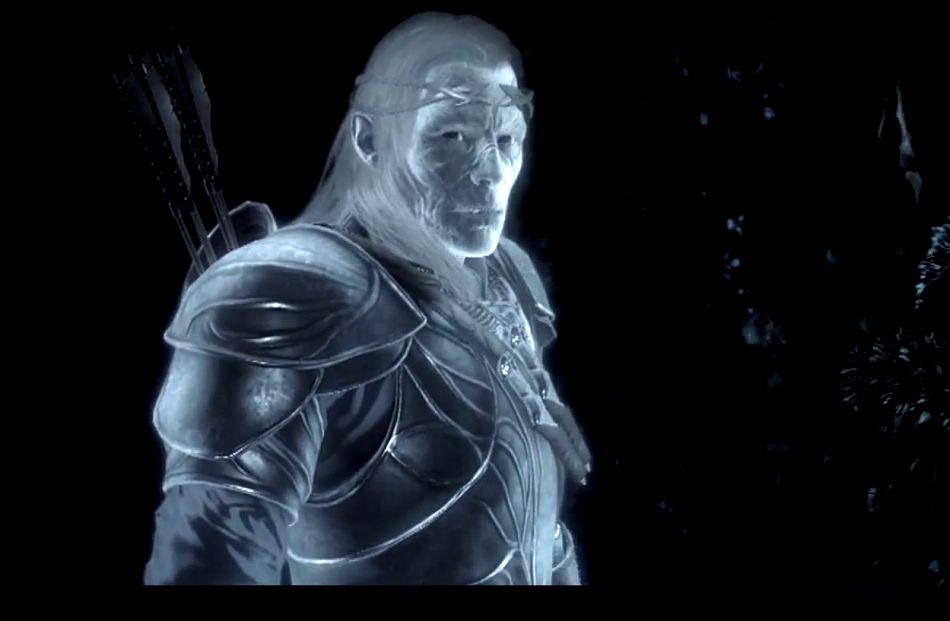 Poor Celebrimbor. He had no idea Sauron wasn't who he claimed to be, but by the glory of the starry host, he will get his revenge in Middle-earth: Shadow of Mordor.
Okay. I'm going to try really hard not to geek out on you here, and I will try to make this as plain and simple as possible.
Celebrimbor was the maker of the Rings of Power during the Second Age. He was part of a jewelsmiths guild in Eregion when one day he was visited by someone calling themselves Annatar who claimed to have been sent by the Valar. He was to share his wisdom and skills in jewel making.
You have probably already guessed that Annatar was Sauron, but Celebrimbor and his smiths has no idea at the time when they were creating the 16 Great rings: seven for the Dwarven lords and nine for the rulers of Men. Unbeknownst to Sauron, Celebrimbor also made three for the Elves - one of these is the ring you see Galadriel in Lothlórien in possession of.
Anyway, Sauron eventually reveals his true self, and uses the rings to dominate all the wearers of the rings: except the three give to the elves. Furious, he started a war by sacking Eregion and captured Celebrimbor. While under torture, he disclosed where all the rings were save for the three given to the elves.
Celebrimbor, the last direct descendant of of the Fëanor, died from his injuries. Bless.
Alright, now that I have your lesson for the day out of the way, in the latest story trailer for Shadow of Mordor, the Wraith bound to protagonist Talion is revealed to be Celebrimbor.
During the game, the duo will find a series of ancient artifacts that trigger painful memories of Celebrimbor's history and his connection to the Rings of Power. T
This connection is what unites the two in their goal to thwart Sauron, but it also questions their "path to redemption."
Middle-earth: Shadow of Mordor will be released in the Americas on September 30 and worldwide on October 2 for PC and in Europe on consoles.