Red Redemption is a "permenant franchise," expect a sequel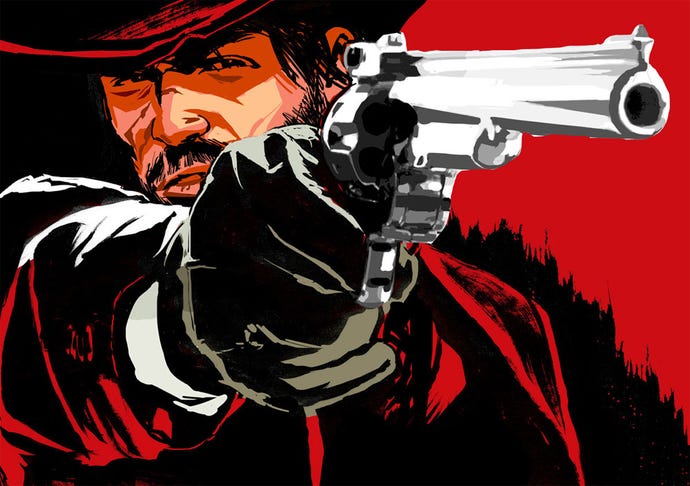 Red Dead Redemption fans have been calling for a PC port and another entry into the series. Unfortunately, Take-Two and Rockstar have yet to deliver on either front, but some recent comments from Take-Two's CEO make at least the latter seem like a possibility.
At the Cowen and Company Analyst conference, Take-Two CEO Strauss Zelnick spoke about the company's strategy of being very selective about what games it releases, unlike many of its publishing competitors, which flood the market with all sorts of content in hopes of hitting every demographic.
"The risk of just [releasing more games] is that you end up just bulking up your release schedule and that isn't really what consumers want. Consumers want better, not more," stated the CEO. "So our selective approach, which we've taken since '07 I think has paid off. Now, we have gotten more by taking that approach; we've launched one new successful franchise every year and I would like to keep doing that particularly because I talk about permanent franchises, but not everything is going to be a permanent franchise. Some of our great franchises eventually will lose their luster and some will hopefully be permanent."
Zelnick pointed to Borderlands, Grand Theft Auto, and--you guessed it--Red Dead as permanent franchises.
"I pretty much know the ones that I can assure you are permanent. It's obvious that GTA is a permanent franchise as long as we keep delivering this incredible quality; it seems quite obvious that Red Dead is a permanent franchise, again with the same caveat, or Borderlands, for example, and NBA and others," stated Zelnick.
It's interesting that Zelnick chose to point out Red Dead as a permanent franchise. Though Rockstar has been very quiet on the Red Dead property, it's comments like this from the CEO, and Red Dead Redemption's amazing sales figures, that prove that a sequel is coming.
Thanks, Gamespot.