Take a look at Chromie in Heroes of the Storm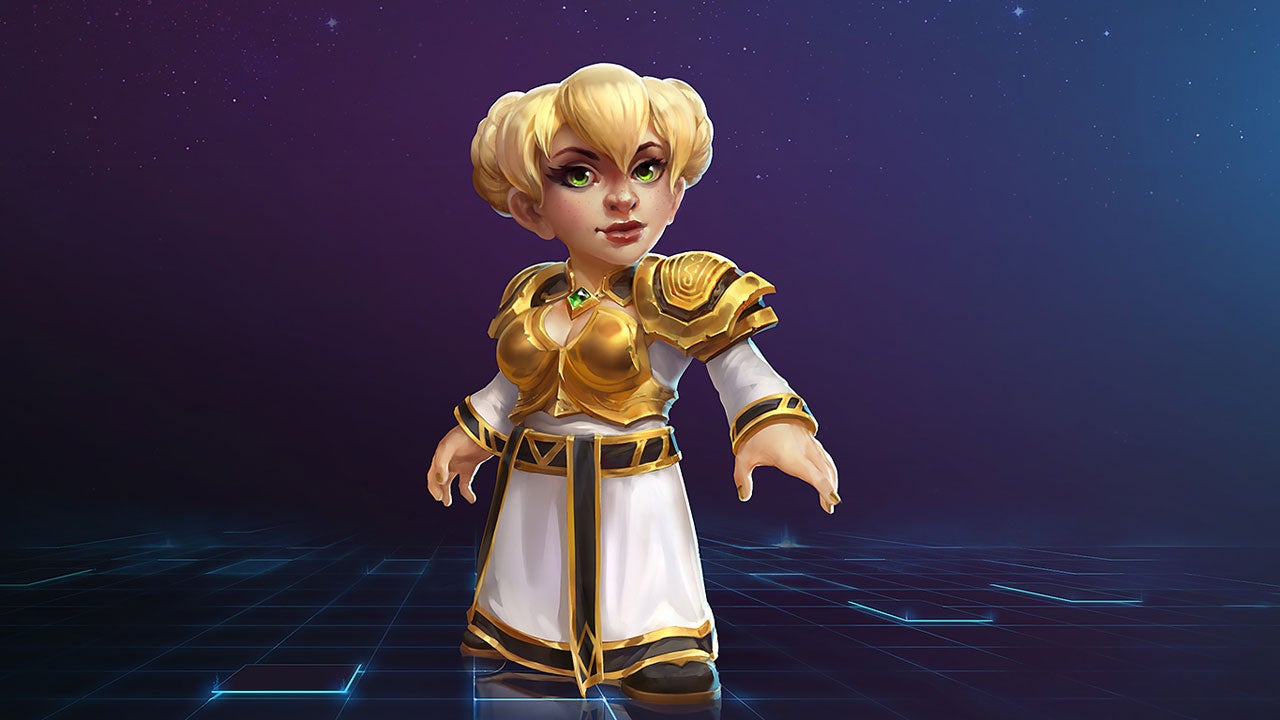 Heres of the Storm welcomes a powerful new combatant.
Take a look at Chromie in Heroes of the Storm
The newest Heroes of the Storm roster addition is World of Warcraft's Chromie.
If you're not familiar with World of Warcraft lore, you might be wondering what's up with this unassuming-looking character. Here's word from Blizzard - spoilers, I guess?
"Chromie will be the newest Warcraft Assassin to join the Heroes of the Storm roster. She may appear to be a friendly, yet easily distracted gnome at first glance. In truth, she is a bronze dragon and an ardent defender of Azeroth's timeline. Her eternal charge is to protect history from those who would manipulate it to their own ends."
Oh, right. Well. Chromie is a bit of a glass rogue, so while you don't want to let her get into the frontlines you can unleash hell from a distance. Her attacks have unique properties, like passing through everything but enemy heroes and giving no area of effect indicator ahead of strike. You can also take advantage of Chromie's time-bending powers to trap and slow your enemies, and her accelerated growth is pretty interesting.
Blizzard offers tips and tricks on how to use the new hero in the video above. Sounds like an interesting new addition.