Take a hot lap in Bahrain with this new F1 2014 video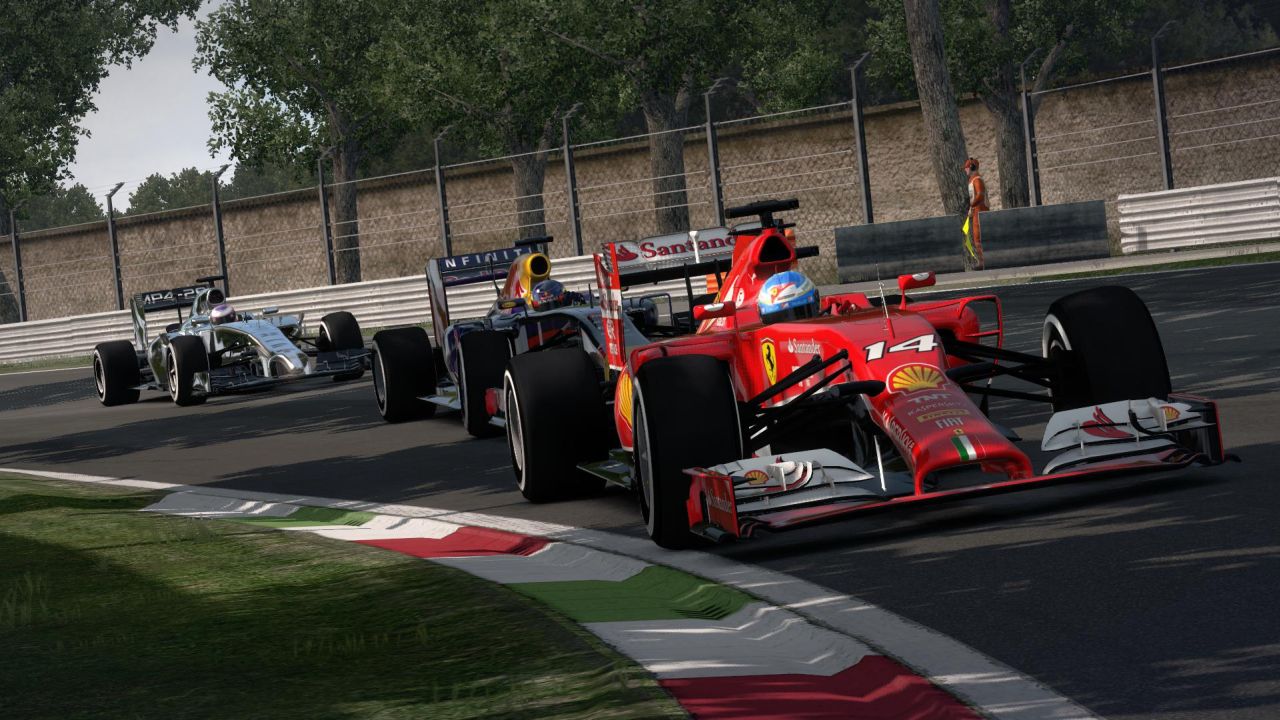 A new gameplay video for Codemasters' upcoming F1 2014 has pit-stopped online, showing a Ferrari taking a hot lap of the Bahrain track. It's looking good.
Codemasters is promising 'the most accessible Formula 1 video game yet' by including a driver evaluation system that makes adjustments to the game based on your skill level. There are also shorter career modes and a Very Easy difficulty. Basically, if you're a terrible driver it has you covered.
F1 2014 is out on PS3, Xbox 360, and PC on October 17, and will arrive on new-gen machines next year.