Switch version of Doom displays in 720p whether docked or undocked, 30fps confirmed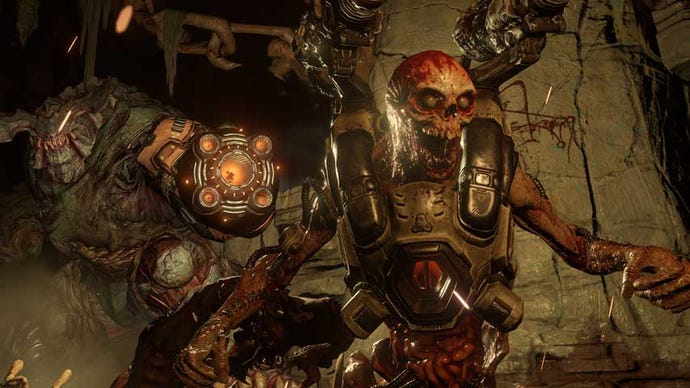 Doom does indeed run at 30fps and it will also display in 720p.
Earlier this week, it was reported Doom would run at 30fps, which Bethesda has confirmed.
According to the company, Doom will also display in 720p whether docked or undocked. That said, Doom will "appear different" when played docked, only because it's being displayed on a larger screen.
This is according to what a Bethesda spokesperson told Rolling Stone. They also said from the start Panic Button, which is working with id Software on developing the port, targeted a consistent 30fps.
It was also confirmed the reason Doom's multiplayer is a separate 9GB download was so the single-player and arcade modes would fit on a 16GB cartridge.
Unlike Skyrim though, it will not feature motion controls on Switch.
Originally released on May 13, 2016, during a Nintendo Direct presentation last week, Doom was announced for Switch.
This will be the first-person shooter's first appearance on a Nintendo system since 1997's Doom 64.
If you'd like to read our hand-on impressions of the game, Alex was able to give it a go recently, and seemed rather impressed with it.
Along with news of Doom heading to Nintendo's console, Wolfenstein 2: The New Colossus was also announced for Switch.
It will be released on Switch after the PC, PS4 and Xbox One releases on October 27.
Doom will release on Switch during the 2017 holiday season.