Survarium 0.41 update improves low-end GPU support, adds daily challenges, more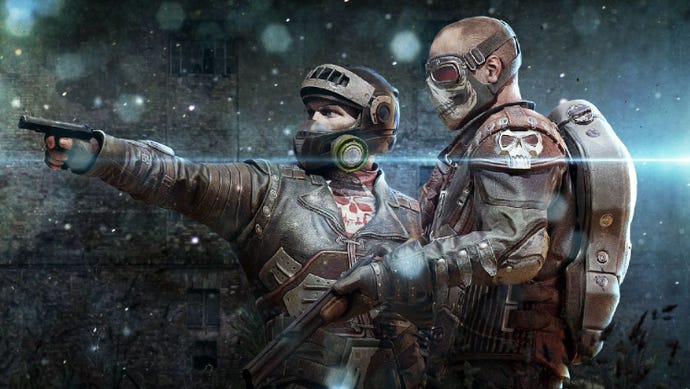 Survarium's latest update aims to make the experience on low-end PCs better.
Survarium developer Vostock has released update 0.41 to all players. The patch brings a number of new features, not least of which is improving the frame-rate on low-end GPUs through a new renderer.
Here's what's been added:
Heroes of the Day
-Compete in one or several of the daily nominations by simply playing the game! Become The Best Player by scoring as many points as possible in a single match. Win in Killstreak or Winstreak nominations by achieving the longest killstreak or winstreak correspondingly.
The winners in each of the nomination categories get a unique icon displayed next to their names and a bonus to experience, reputation and silver for the next 24 hours.
Tactical Supplies
-Survarium Update 0.41 adds new supplies to the game. Use the sensors to detect opponents and enemy mines or traps. Destroy anomalies with the Anomaly Capacitor, resupply your teammates with an Ammo Box, and heal them with the Healing Totem!
Changes to Equipment Parameters
-Now the equipment of a higher level has better stats, specifically modifiers like decreasing recoil on gloves, movement speed on boots, etc. We are also changing the bleeding formula to this: the more weapon armour-piercing exceeds equipment armour, the higher the chance to cause a bleeding effect on a character hit. This makes higher tier equipment superior to lower tiers.
Version for Low-End PCs (New Renderer)
-You can now enable a new renderer, which was developed specifically for older PCs and laptops. In this case performance can be substantially increased! However, keep in mind this is at the expense of image quality.
Further improvements to the UI
-In Update 0.41 we have reworked most of the game screens from scratch. Now it's time to update the battle interface. Also we have updated the faction selection screen and added the funcionality to save and load up to 10 equipment presets.
New Equipment and Weapon
-In addition to tactical supplies, we are introducing the SVU, a semi-automatic sniper rifle with a bullpup configuration. Plus, Black Market, Scavengers and The Fringe Settlers get several new pieces of 4-7 tier equipment.
Watch the video below for an overview of all features: