"Surprise Sony sequel" not Resistance 3, says Insomniac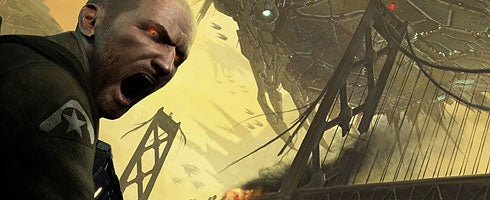 Insomniac's confirmed the "Surprise Sony sequel" due to be shown on GameTrailers TV this time tomorrow is not one of its games - meaning no Resistance 3 for now.
When asked on NeoGAF if he knew what the game that was getting revealed, the developer's community manager James Stevenson said:
Yes - but it is not a game from Insomniac.
Back in September, the first proper hint we'd get a new Resistance game came when a billboard for the game was shown, with a possible setting being New York.
But there you have it then. Nothing new on the Chimera for now, at least. The studio said it has got "more than one game" in development last night.