Surprise at announcement: the internet reacts to the Mario + Rabbids abomination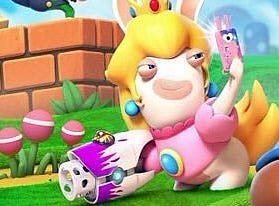 The main art for Mario + Rabbids Kingdom Battle hides many secrets, though not all of them are things you'd want to think about.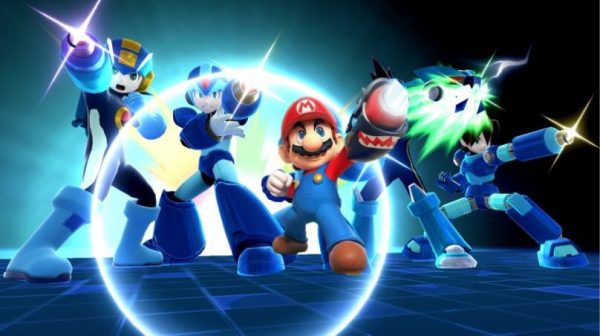 We had known for a while about the existence of a Mario and Rabbids crossover game thanks to leaks from earlier this month, but nothing could've prepared us for this.
Even then, Nintendo fans weren't particularly excited about it, but things took a weird turn when artwork of Mario + Rabbids Kingdom Battle made its way online yesterday. The images were of promo and marketing material for the game, and it's safe to say the reception hasn't been great.
Social media, as ever, has provided a great avenue for many to share their snarky comments and hot takes. Starting off with Game Maker's Toolkit's Mark Brown, who did the right thing upon seeing this part of the poster.
— Mark Brown (@britishgaming) May 23, 2017
Zooming in on different parts of the main art will reveal previously unseen horrors. While many focused on the Rabbid dressed up as Peach, others turned to some well-hidden references to another hero, a once friend of Mario. This is a joke, of course.
Mario X Rabbids X Sonic confirmed pic.twitter.com/rtJEN53pSd

— Alpha 3 (@Alpha3thegull) May 23, 2017
How Mario + Rabbids went down pic.twitter.com/6HRdwyEDrD

— Josh Ling / Tactful (@tactful) May 23, 2017
NeoGAF members too weren't very excited about seeing these characters all equipped with hand cannons. If you think about it, it's Mario + Rabbids + guns, which is just wrong.
The one thing often cited as a big turnoff is how Rabbids, who seemingly no one likes, are dressed up to look like Mario characters.
But now that everyone's seen first hand the effect this big Nintendo title has, it's very clear why Rockstar had to delay Red Dead Redemption 2. Two such juggernauts releasing in the span of two months is surely something the market can't sustain.
R* running scared when they found out Mario + Rabbids was this year. https://t.co/hz2ZRu9gKa

— Liam Robertson (@Doctor_Cupcakes) May 22, 2017
Nintendo no doubt will have more to show at E3 next month, though it must be frustrating to have the "surprise at announcement" part of the master plan half-ruined. It's true the news came out early, but people are most definitely surprised, so it's not all bad.