Supergiant's Greg Kasavin on Hades' Development and Why Epic Games Store Was the "Obvious Choice"
Supergiant's new approach to Hades' development has paid off.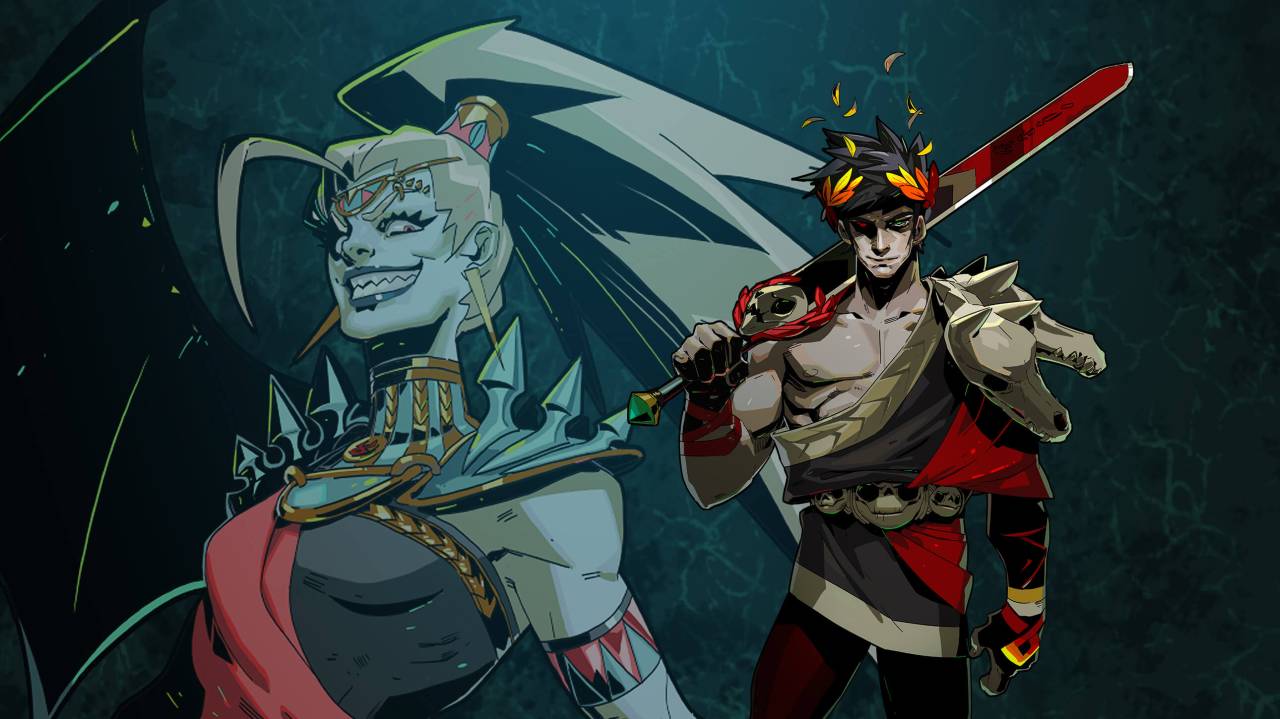 This article first appeared on USgamer, a partner publication of VG247. Some content, such as this article, has been migrated to VG247 for posterity after USgamer's closure - but it has not been edited or further vetted by the VG247 team.
Hades has been a big gamble for Supergiant Games, a company accustomed to releasing singular narrative-driven games. The developer behind independent breakout hits Bastion, Transistor, and Pyre went a different direction with their latest: an early access roguelike telling the story of Greek gods and monsters, and a flagship exclusive for the Epic Games Store. Now, nearing a full year later, Hades is coming to Steam in December, in anticipation of a full v1.0 launch sometime next year.
The choice to go with Epic has been controversial for some developers, Supergiant Games included. But Greg Kasavin, writer and designer on Hades, tells USgamer that the choice was "quite obvious." You only get one chance to make a first impression, and creating this new format means potentially falling flat on your face in front of one of your largest audiences, Kasavin says.
"We want to make sure [Hades] is really good by the time it comes to Steam," Kasavin explains. "By the time it comes to this audience that has played all three of our past games, and has certain expectations of us for a complete and self-contained experience with a beginning, middle, and end."
Hades is nearing that end-point. Supergiant just recently added its final biome and battle, leaving plenty of time to polish the whole of Hades before new players get their hands on it. It's strange that players who have held out for Steam, or even just for the "official launch" of Hades, will be playing it and experiencing it in a fundamentally different way. It is still the same game, but early access has allowed Kasavin and the rest of the team to iterate, grow, and evolve in a way they haven't had in past launches.
"Let's see if we could get something out there in less than three years, because that's how long it's taken to make our our last couple of games," Kasavin says of Supergiant's goals with an early access launch. "And then let's see if we could build it in partnership with our community, so we could get that real-time feedback to help us make the best decisions along the way."
In the past, Kasavin says it took a long time for Supergiant to figure out how much to iterate on a single idea, versus moving on to another part of the game. Hades' early access period has tightened that up, and made it even easier to stick to a development regimen that lacks mandatory overtime work, often referred to in the industry as "crunch." Some early access games and living games with longer development pipelines have found themselves in regular crunch periods. But Kasavin says crunch is not a component of Supergiant Games' production pipeline at all.
"Fundamentally, it cannot be constant crunch," Kasavin says. "One may argue it should never be crunch at any point, but for certain it cannot... if you're in a state of constant crunch, your production pipeline is simply broken."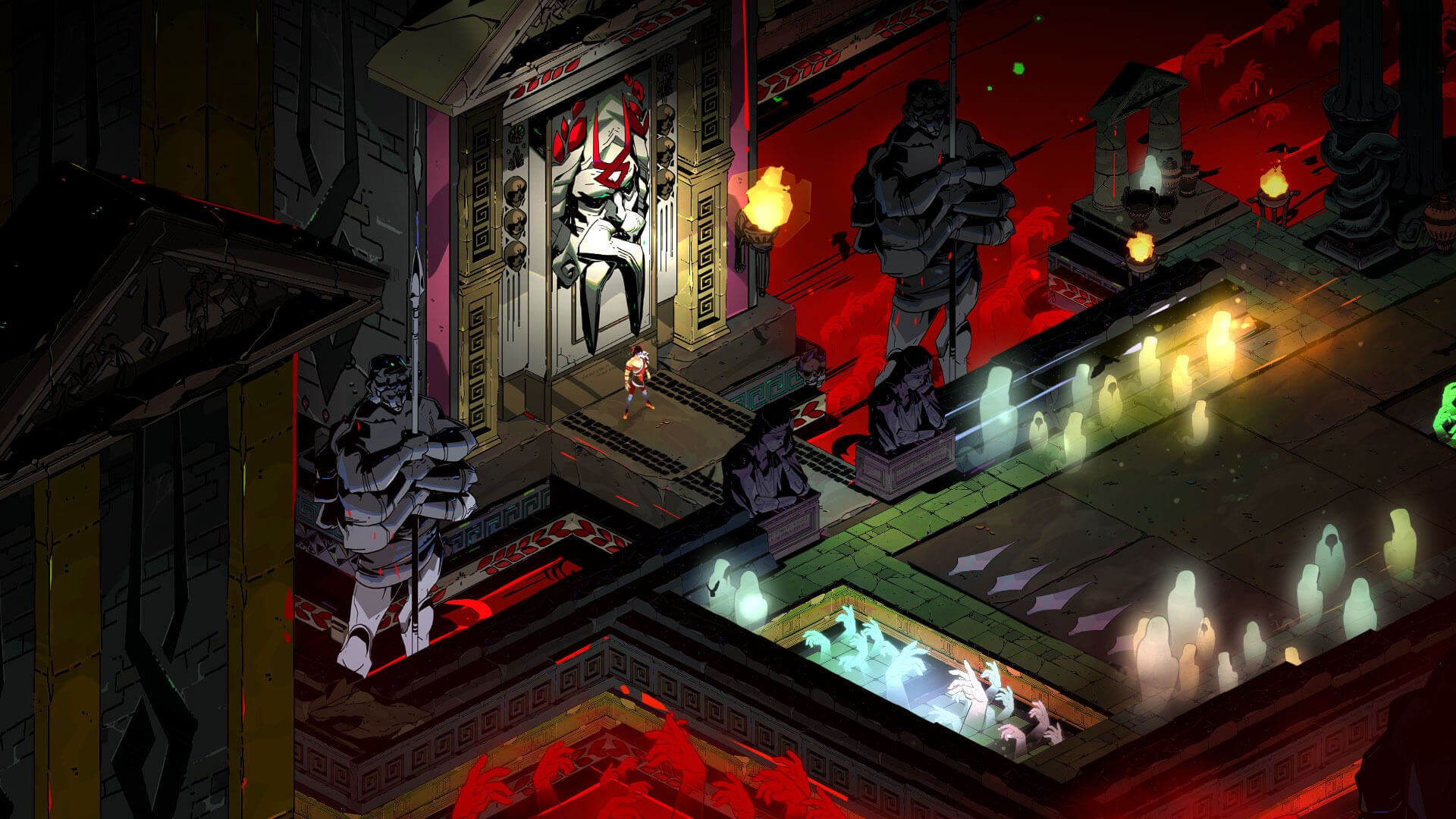 Early access has helped the team at Supergiant better assess development progress throughout Hades' lifespan. When working on games like Pyre, Kasavin tells USG, there were points where the team was halfway through and the game was still a "total hot mess." With Hades, Kasavin says Supergiant has "no choice but to keep the game in a highly playable state." The team always knows what they're working with and where the cogs connect.
It's a new leap forward for a studio known for its single-player narrative experiences. But despite the change in format and presentation, Hades feels familiar for the studio. Transistor, Bastion, and Pyre are all very different styles of game, but both the artistic and general mood carry that Supergiant seal. Kasavin says Hades is a fusion of all the best aspects of past Supergiant titles: Bastion's fast action, Transistor's mechanical depth, and Pyre's character-driven storytelling. In the past, Supergiant has been concerned with creating a wholly new world for each game, and that ideas from previous games were considered off the table, a notion he finds ironic. Kasavin says it was like other developers could take influence from Supergiant's games, but the team itself couldn't. Hades changes all that.
But despite an odd launch and platform, Hades has found its footing. Now, ahead of its Steam release, in front of a massive audience very familiar with Supergiant's work, Kasavin and the Supergiant team are polishing, fine-tuning, and readying for an influx of players. They want it to coalesce in the way that Supergiant has managed before; and due to Supergiant's willingness to experiment with new pipelines and healthy development practices, I'd say it has a pretty good shot.