Watch Super Smash Bros. Ultimate's new Arms character reveal here today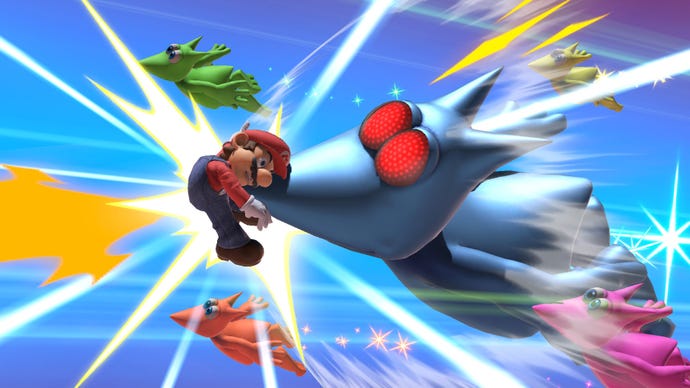 The next Super Smash Bros. Ultimate character will be unveiled today.
Nintendo confirmed that Super Smash Bros. Ultimate's next add-on character will debut today. As previously revealed, the DLC is a character from Arms.
The mysterious new character is part of Smash Ultimate's second Fighters Pass, and will be shown off in a mini-Direct that kicks off 7am PDT, 10am EDT, 3pm BST, 4pm CEST. The show is going to be roughly 35-minutes-long, presented as always by the legendary Masahiro Sakurai; the episode was even filmed entirely from his home.
We've embedded the livestream link below.