Super Smash Bros. 3DS guide - Smash Run tips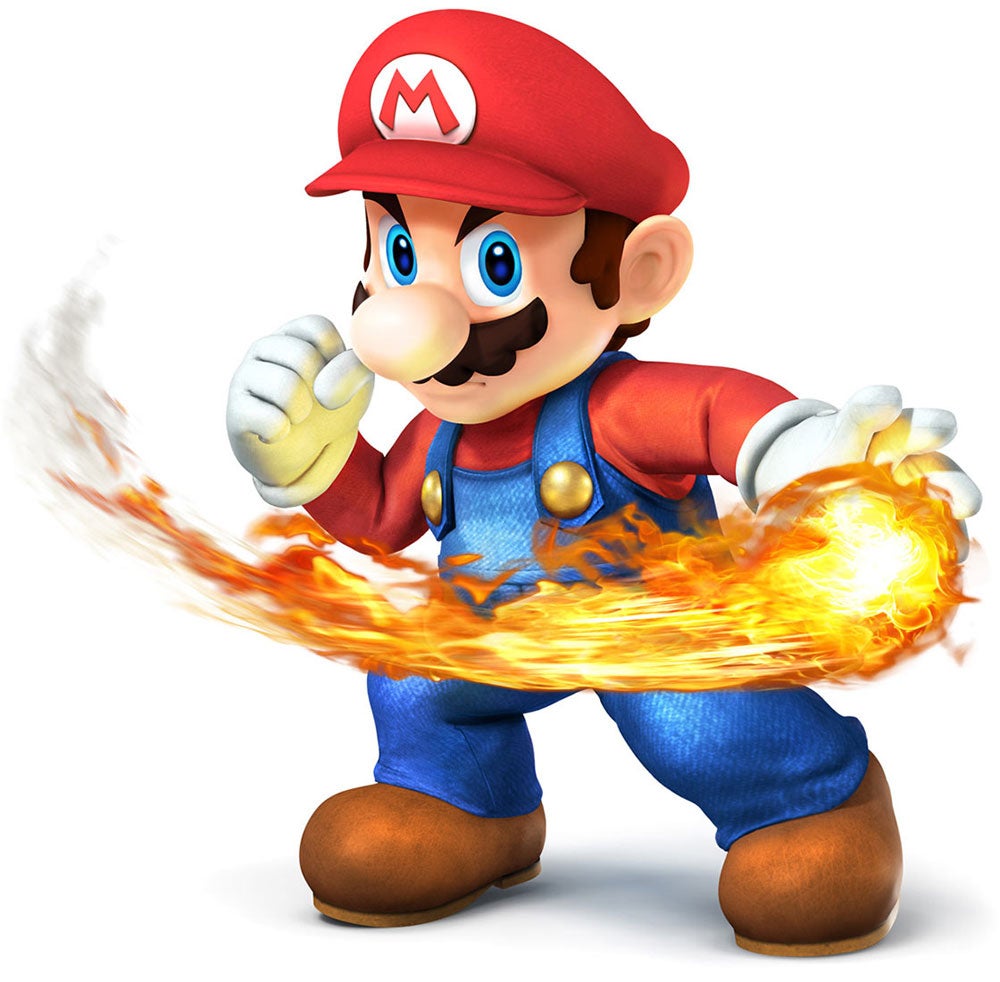 All the tips and tricks you'll need to win in the Smash Run mini-game!
Super Smash Bros. 3DS Smash Run tips and strategies
Super Smash Bros. 3DS's Smash Run mini-game places four players (human or bot) into a maze to fight against various enemies.
Power-ups are scattered throughout the area, and you'll also get drops from defeated enemies and chests.
Participants have five minutes to collect as many power-ups as they can before being moved into a random, competitive scenario. This may be a standard Smash battle bout, or a custom bout with unique rules. Players may, for instance, automatically reflect all projectile attacks.
Other potential outcomes include a horizontal race, a vertical climbing race, but there are others.
You'll occasionally get access to a treasure room. You usually only have 30 seconds to reach the double red doors to enter. Follow the red arrow to see which direction the treasure room is located, and ignore any enemies along the way. Once inside, you will find plenty of power-ups.
Stat Boosts
You'll find a large number of stat boosts as you play through Smash Run. You'll need to focus on which items to collect. Go with those that best suit your character and play-style. Use special attacks most of the time? Focus on grabbing as many Special power-ups as you can.
Everything you do in Smash Run improves your stats, even down to walking and running, which increase your Speed stat increases. Specials increase the Special stat, obviously, and jumpers will soon find their Jump stat boosted.
Normal attacks boost Attack, and throws increase you Arms stat. Dodging or using the shield increases Defense.
Arms - The Arms item (coloured purple) increases the strength of items, projectiles and grabs. Throws get more range, and you're less likely to drop items when attacked. Characters with projectile attacks should on Arms as a primary stat boost.
Attack - The Attack item (coloured orange) increases normal attack power. Smash Attacks, Tilts and Aerials are all Normals. Throws and Specials aren't affected by this item.
Defense - The Defense item (coloured blue) increases your character's defensive capabilities. The more you collect, the tougher it'll be to to break your shield or boot you off the stage for a KO.
Jump - The Jump item (coloured yellow) allows you to jump higher and boost aerial movement speed. It boosts normal jumps, double jumps and wall jumps. You'll also fall faster with an increased Jump stat: characters such as Kirby, with his multiple aerial jumps, benefit massively from Jump stat boosts.
Special - The Special item (coloured red) increases the power of special moves. In some cases it may increase the damage caused by a special, and in other the special's charge time may be lowered.
Speed - The Speed item (coloured green) boosts sausage and chips. Just kidding. It raises your speed. If Smash Run heads to the horizontal race after completing the labyrinth, Speed is where it's at. Be careful, however, when boosting speed in normal combat: having a faster character is usually an advantage, but you may have difficulty controlling the avatar if you pump it up too much.
Equipment
Before entering the Smash Run labyrinth, you get a chance to customise your character by placing equipment in three slots. You get the gear as you play through the labyrinth. Most of the items raise or lower stats, with some doing both. The Brawn Badge, for example, raises attack and lowers defense. The Protection Badge raises defense and lowers speed.
You only have three slots, so make the best of them. Focus on boosting stats that'll help you the most in battle, while being compatible with your play-style. If you're using a heavier character such as Bowser, for example, boosting defense won't be a priority.
You can equip items simultaneously on multiple characters.
Specials
Some of the items you pick up as you play through the Smash Run labyrinth will be new special moves, alternate versions of your existing specials. An example is Link's default Gale Boomerang: you can transform it to the normal Boomerang after you've found the item in Smash Run, which foregoes hooking enemies in favour of increased damage.
Consider every alternate special as you collect it, even if you're comfortable with your character's skill-set. You may find the alternative suits you better.
Powers
There's a heap of equipable powers for use in Smash Run, and each has an assigned weight. Your character's speed stat determines how many items it can carry as it signifies its weight. A faster character weighs less and can carry fewer items as a result. Slower characters weigh more and can carry more items. Want to carry more items? Decrease your speed.
Be smart about the items you equip. If your character doesn't have a projectile attack, use projectile items. The Shocking Taunt item, for example, attacks with a lightning bolt when a taunt's used.
Just remember you can use items to patch weaknesses or bolster strengths.
Get loads for info from our Super Smash Bros. Wii U/3DS guide.