Super Meat Boy Forever back in business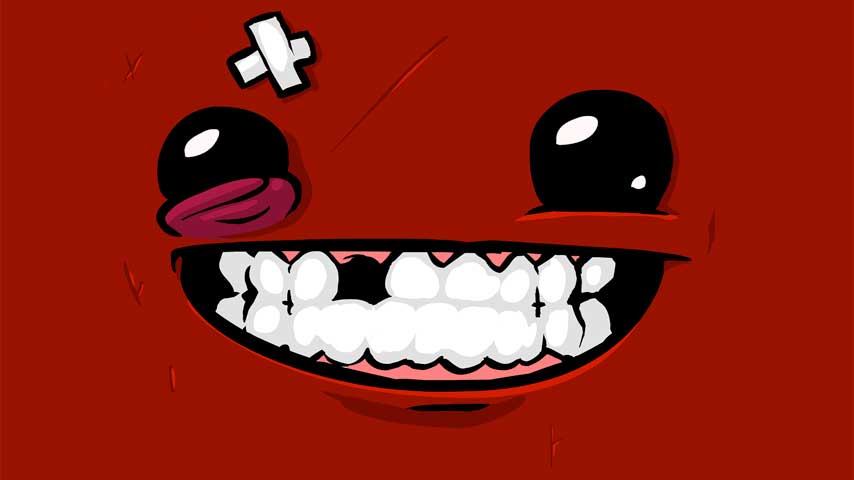 Mew-Genics is still on hold and there's a weird new McMillen game out. Swings and roundabouts, eh?
Team Meat has provided an update on what exactly it is doing at the moment, and the answer is not, alas, "priority shipping Mew-Genics to Brenna Hillier and Stephany Nunneley of VG247 dot com".
Edmund McMillen, who makes up one half of Team Meat, told Destructoid that he's back working on Super Meat Boy Forever with colleague Tommy Refenes, having taken time off for other projects.
"Super Meat Boy Forever is back in development again and is my primary project at this point now that [The Binding of Isaac:] Afterbirth is basically complete on my end and Fingered is out," he said.
"Mew-Genics is on hold till after Forever is out, the only target release is 'when its done.'"
What in the hell is Fingered, you may ask, and you are right to do so. The official answer is an unusual police sim now available on Steam for $1.87 (why?) or regional equivalent. My answer is "that which McMillen has been working on instead of making Team Meat games, notably Mew-Genics", of course. Blast.
You may remember that Team Meat put Super Meat Boy Forever on hold for Mew-Genics back when the project was known as Super Meat Boy: The Game. The pair later flip-flopped on that decision when they formally announced Super Meat Boy Forever.
We have no new information on when The Binding of Isaac: Rebirth - Afterbirth, Super Meat Boy Forever or Mew-Genics might surface, but it sounds like Afterbirth is wrapping up so stay tuned on that front.
Thanks, PCGamer.