These Super Bomberman R videos show off characters exclusive to PC, PS4 and Xbox One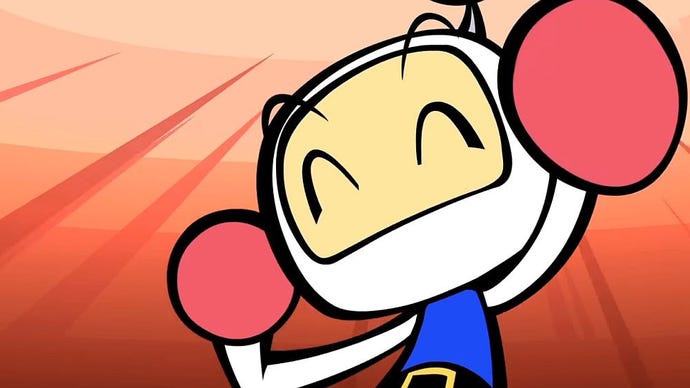 Videos showing platform-exclusive characters for Super Bomberman R have been released by Konami.
Super Bomberman R is coming to PC, PlayStation 4 and Xbox One in June, each with characters exclusive to the aforementioned platforms.
The videos posted below are identical, other than each one showing the corresponding character for a few seconds a little over halfway through.
Those who purchase the game for PlayStation 4 will receive Ratchet & Clank Bomber; on Xbox One they'll get Master Chief Bomber; and on Steam for PC the Portal-themed P-body Bomber.
Silent Hill's Pyramid Head joined the game's cast back in June 2017 on Switch.
Super Bomberman R - Xbox One - Master Chief
Super Bomberman R - PS4 - Ratchet and Clank
Super Bomberman R - Steam (PC) - P-body Bomber
As previously announced, those who pre-order the game digitally or the Shiny Edition at retail, will receive the Eight Shiny Bomberman Brothers Set and the Golden Vic Viper Bomber.
Super Bomberman R will run you $39.99 or the regional equivalent on PS4 and Xbox One when it releases on June 12 in the Americas and June 14 globally. It will arrive on PC via Steam June 13.