Subnautica pre-alpha shots released by Natural Selection 2 developer Unknown Worlds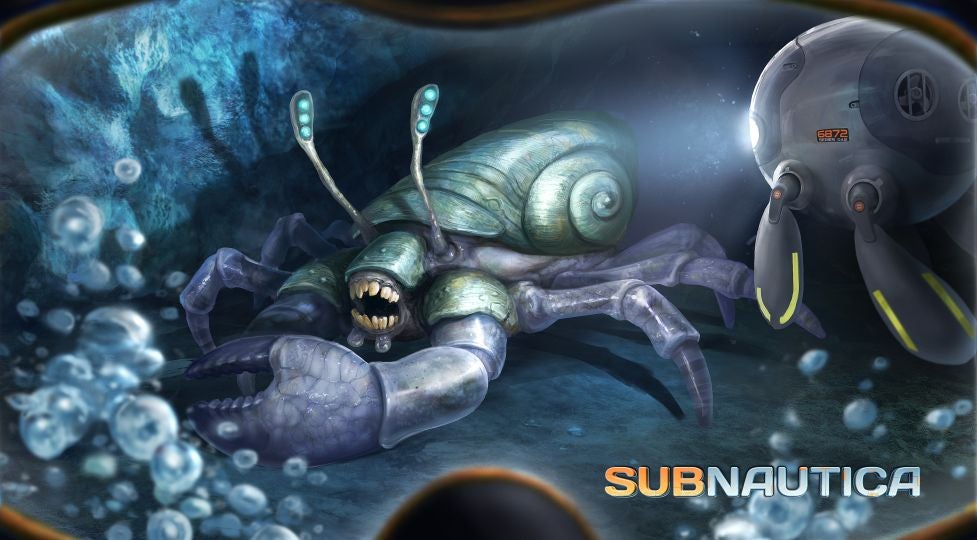 Natural Selection 2 developer Unknown Worlds has posted new information and screenshots of its latest game, Subnautica.
Subnautica is an underwater open-world adventure game announced in December 2013, and shown for the first time at PAX East 2014 this weekend.
The first early, pre-alpha in-game screenshots of the game were posted on the official website along with more concept art.
Subnautica has only been in development for a "few short months," so the final product may look different than what you see through the link.
Players will swim in shallow waters around coral reefs and even deeper water where things are big enough to eat you without so much as a struggle. However, the player can use a personal water vehicle called the Sea Glide which will help them evade hungry denizens of the deep.
A submarine called the Cyclops will also be available, and will include an "extensive, detailed interior." Players can board the Cyclops and pilot it around the world, faster and with more protection from danger than while swimming or using the Sea Glide.
Unknown Worlds promises an open development that will welcome participation of their community through feedback and sharing of ideas. So if you like what you see, it could be time to get involved.
Thanks, AGB.