Stretch Goals revealed for Divinity: Original Sin 2 Kickstarter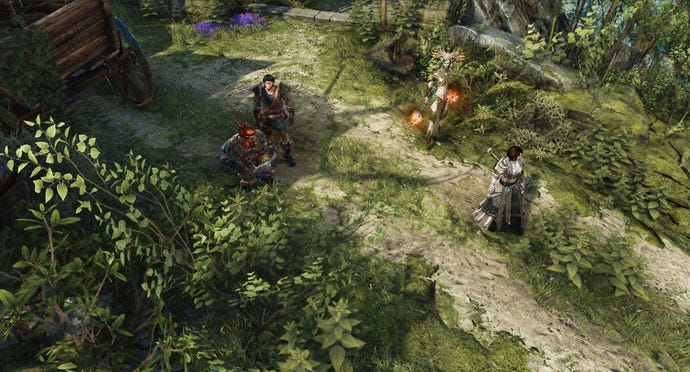 Now that the Divinity: Original Sin 2 Kickstarter campaign has been funded, in 12 hours no less, Larian Studios has posted a set of Stretch Goals for the project.
Two of these Stretch Goals were unlocked before being revealed. Others include the "hardcore" Strategist Mode, additional Skill Trees to be chosen by backers, unique Racial Skills, and the option to give your character an Undead Origin or even journey to the Hall of Echoes, land of the dead.
The new stretch goals start at $1 million and go up to $1.5 million.
In addition, some of the rewards being offered have been expanded. Those who pledge or have pledged at the $125 tier and above will be handed the Digital Developer's Diary. Those who pledges or have pledged at the $200 tier and above will also receive a signed piece of concept art.
Backers have already pledged $854,078 to Divinity: Original Sin 2, so the $1 million Stretch Goal will be met easily.
The game is in development for PC in English and subtitles will be made available in German, French, and Russian. Other platforms and languages may be announced at a later stage.