Streets of Rage 4 is disgustingly good - and it isn't just about preying on nostalgia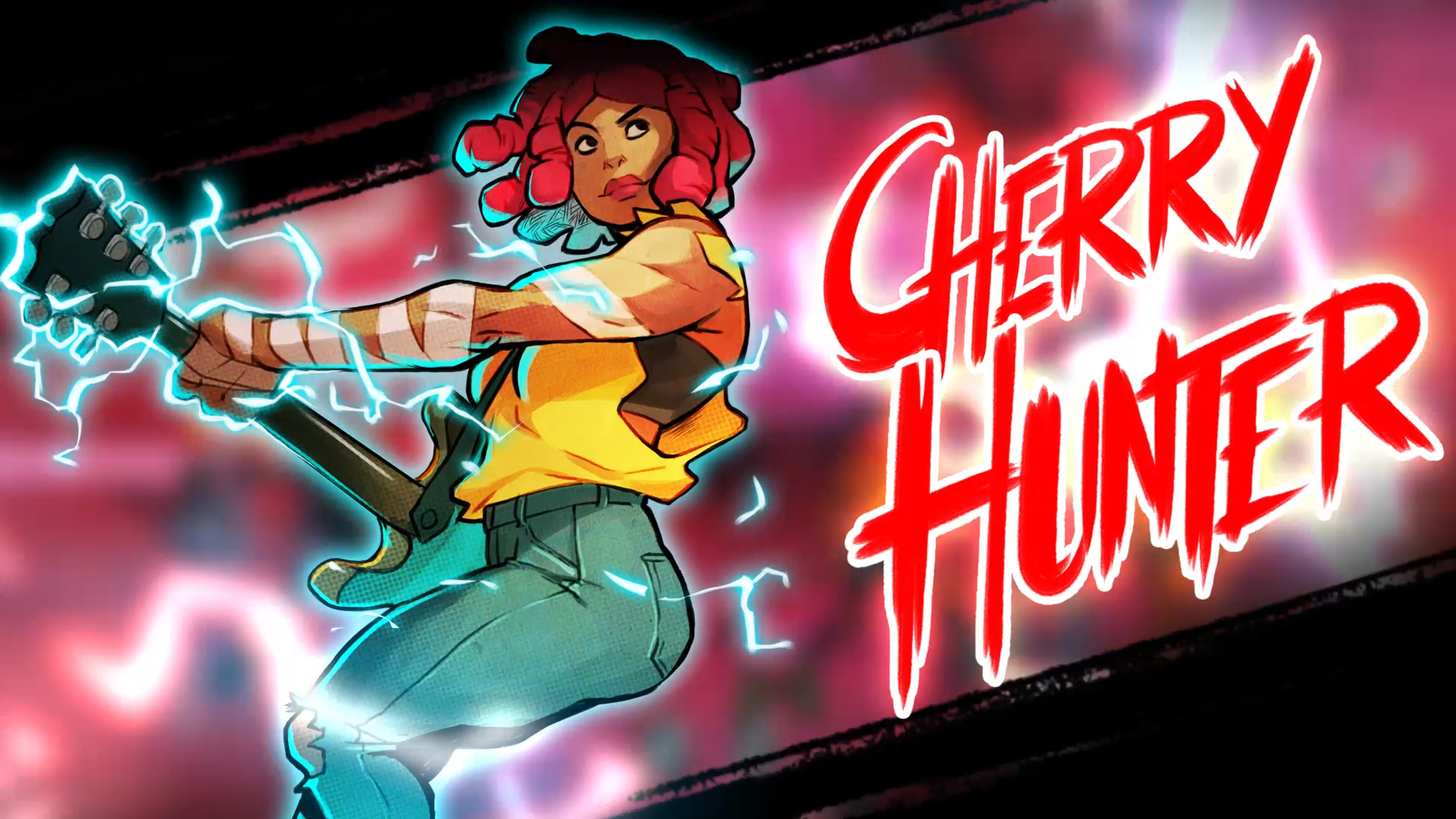 Streets of Rage 4 is bloody amazing - and it's not all about nostalgia for the original games.
Bringing back a classic series is more challenging than you'd think. There's a difficult tightrope to walk; stay too close to what came before and you end up with something that feels pedestrian at best or like a dated caricature at worst. Add and change too much, however, and the magic you're meant to be evoking is lost. Streets of Rage 4 appears to successfully thread the needle - it feels new, and old, and brilliant.
Streets of Rage (Bare Knuckle over in Japan) is the all-time great brawler series. If you disagree, you're wrong. With a slick sense of style defined by its amazing, club-worthy soundtrack, it's one of Sega's most highly regarded dormant properties. After a Dreamcast version never made it past the concept stage, the series seemed to be over - but it took some folk outside Sega to reverse that fate.
In steps Dotemu, with the indie publisher out of Paris working out the details with Sega to use the Streets of Rage IP. Dotemu has then united Lizardcube, previously responsible for the excellent Wonder Boy remake, and Guard Crush Games, an independent studio that created Streets of Fury - a game which obviously has inspirations I'll let you connect to this project all on your own. The point, anyway, is that a sort of dream team has been formed. This is the next best thing to bringing back some of the original team at Sega. In fact, this may very well be a Sonic Mania situation - where a game made by fans-turned-devs is actually the better option.
Streets of Rage 4 looks, feels and sounds like a legitimate entry in the series. Let's touch on looks first, since that's probably the most contentious part of the game. Gone is the pixel art of the original, replaced with hand-drawn 2D art work that's the smooth-moving sort of Saturday morning cartoon fare that's become pretty common in a lot of modern revivals of classic games. To tell the truth, a proper adaptation of the style of the original Streets of Rage probably would look like a properly realistic triple-A game - but this new art works better in-game, in motion, than it does in stills.
I was one of the people who wasn't too taken with the visual style when it was first revealed, but as I play a few levels of a hands-on, the concern pretty much completely evaporates. The art allows the neon vibrancy that helps to define the series to stand out, and in the moment-to-moment thrill of play everything that needs to pop and stand out does so brilliantly, including enemy cues and hints when they're about to attack.
That's important, too, since Streets of Rage 4 is set to be the most advanced entry in the series in terms of its in-game systems. The brawler is a simple thing - you work through stages, battering enemies and enjoying the scenery - but in the modern age, that might seem a little bare bones, making it an easy area for improvement. That improvement comes here in the form of more fighting-game style combo friendliness. There are now proper air juggles, and with a bit of experience you can actually string together combos in the twenty-plus hit range. This fact gives the game a completely different feel, and though in the first moment an enemy literally bounces after being slammed to the floor to give a chance at an air combo it doesn't quite feel right, it quickly clicks.
Given that this is also still a co-op multiplayer game with friendly fire, the possibilities are further increased - you can juggle an enemy and use a special move that launches them to flick them over to your mate to keep the juggle going, and doing stuff like this obviously feels bloody amazing. The basic attacks are structured the same way as previous games - so you have basic attacks and special moves that eat some of your health when you use them, thus limiting them. There's also super-moves, charges for which are dished out and found in the environment.
Look, here's the thing: this is the sort of game that has to be played to really understand why this combat works so well and feels so good, but right now you only have my word for it; it feels bloody phenomenal. Stringing together combos makes this immediately feel like a more satisfying take on the series, injecting a little of the sense of fighting games at their most satisfying. The whole of this is underpinned by the structure, style and sound of Streets of Rage that made the series so beloved to begin with.
New in the build I played is Cherry Hunter - a new character who is the daughter of long-time SOR alumni Adam. Cherry has high combo potential with fast attacks and some great aerials that make her an ideal choice for using and abusing those combos. She also comes with a guitar that plays into her super moves and heavy attacks. She's brilliant, feels like a perfect fit and even has a connection to the series lore. There appear to be at least two more characters coming to join Axel, Blaze and Cherry, too, with developers hinting that there's both classic and all-new character reveals yet to come.
I haven't even talked about the music, either, which is a mix of all-new and remixed tunes that are all in keeping with the series' prestigious musical past - and it should be, because Dotemu has pulled together a veritable Japanese video game music Avengers, a supergroup that of course includes the original composers.
All told, it's shaping up to be everything that I could've wanted. In the middle of a Gamescom where I saw uncertain triple-A behemoths and intriguing new genre mash-ups, Streets of Rage 4 was a blissful, well-polished slice of the familiar that still somehow managed to feel fresh and new. I cannot wait.