Street Fighter 5 leak reveals background music select, rage quit shaming, more
Capcom has accidentally leaked the contents of the next Street Fighter 5 patch.
Street Fighter 5 is expected to get a big patch on December 20. The update will bring big balance changes as we head into the next season of content.
There's more to it than that, though, as a new leak has revealed. As noted by one Reddit user, the game's Steam database was recently updated with a new beta branch. This isn't out of the ordinary for Steam games, the majority of which release patches to select few for testing purposes first before rolling them out to the public.
However, these beta releases are usually password-protected, but in the case of Street Fighter 5, it looks like Capcom forgot to do that this time. Naturally, the files were datamined to reveal a trove of unannounced details.
Of course, the test branch has since been locked, but not before NeoGAF grabbed some screenshots from the future build. First, it now appears the game will assign an icon to the profiles of players who routinely disconnect mid-game, likely rage quitting. On the other hand, there'll be an icon for those who regularly finish their matches.
Another new feature is the ability to change the music track that plays during training, versus, ranked, and casual matches. You'll be able to pick the theme of any character or stage.
Some general menu text and icons have been updated, too. You can see the screenshots taken below: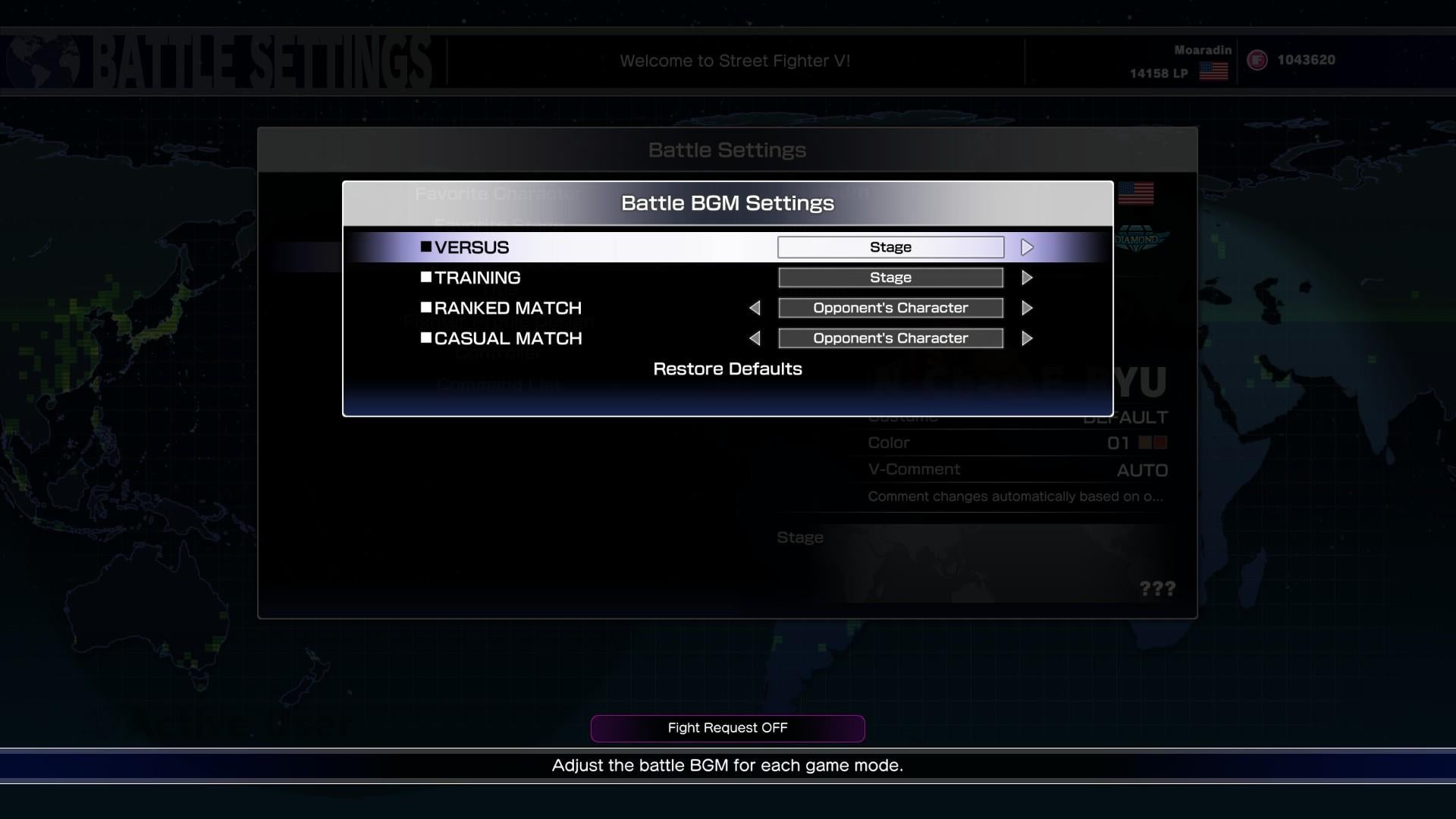 There's also another Reddit thread dedicated to compiling all the data relevant to character balance, so take a look at that if you're curious.