Your name will be shot into the Stratosphere when you pre-order Stellaris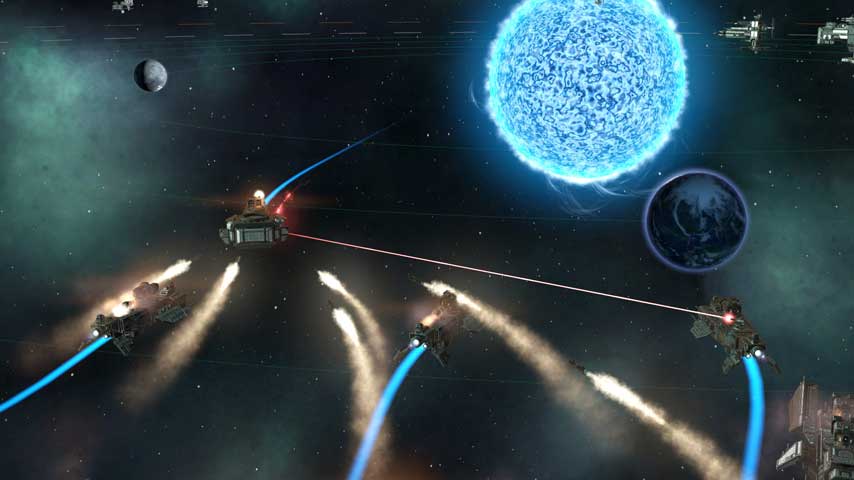 Paradox Development Studio will hand over some pretty cool bonuses when you pre-order its upcoming sci-fi strategy title Stellaris.
In development with the team that brought you Crusader Kings, dropping cash early will net cosmetic DLC, ringtones, a forum avatar and the player's name shot into the earth's stratosphere - literally.
More details on the pre-order package:
Creatures of the Void (Cosmetic DLC)
Five additional alien races exclusive to pre-order customers, each inspired by design suggestions from the community. These dark, creepy, and twisted creatures include: Hydra/Xenomorph, Evil Porcupine, Dinosaur Bird, Shadowy Anthropoid and Fungoid Infected Mammalian, with which to populate the galaxy.
Ringtones and Message Alert Sounds
Get the stirring Stellaris theme as composed by Andreas Waldetoft as your ringtone, and receive communications from across time and space! Also includes 5 sound effects from Stellaris suitable for text messages and alerts.
Blorg Forum Avatar: Become an official Spacefriend of Blorg.
Send Your Name into (almost) Space
We will literally take your name and launch it into the upper stratosphere on a weather balloon, and we´ll film the whole thing! Some day, extraterrestrial life may know that you dared to reach out to them! Must have a Paradox Account linked to your Steam Account to have your name included; must link accounts before June 1, 2016 to qualify.
All pre-order bonuses will be delivered when Stellaris releases on May 9 for Linuxs, Mac and PC.
The only exception is Creatures of the Void, as it is currently in production.