Steam Winter Sale in final day - don't miss out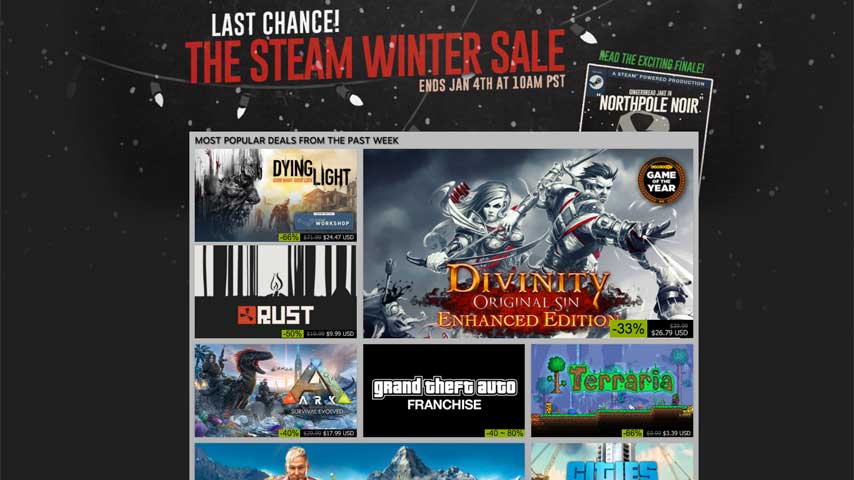 The Steam Winter Sale draws to a close in less than 24 hours. Grab what you can while it lasts.
The Steam Winter Sale has been a pretty straightforward affair. Apart from the usual spikes of excitement whenever anybody found something vaguely resembling a reference to Half-life, users have been able to get on with picking up bargains without all the fuss of a confusing meta-game or whatever.
The sale ends at 10:00am PST on January 4 so you still have a decent window to take advantage of the deals. Some of the hottest games of 2016 are on sale including Fallout 4, The Witcher 3: Wild Hunt and Undertale, to name just a very few.
If you've slept on this one, get on it. Visit Steam to see your recommendations, or browse the 10,069 titles on sale directly.